2013 November 27 • Wednesday
We're still not done with 2013 amazing CD releases. Bear Family just put out this incredible box set of recordings from the Big D Jamboree!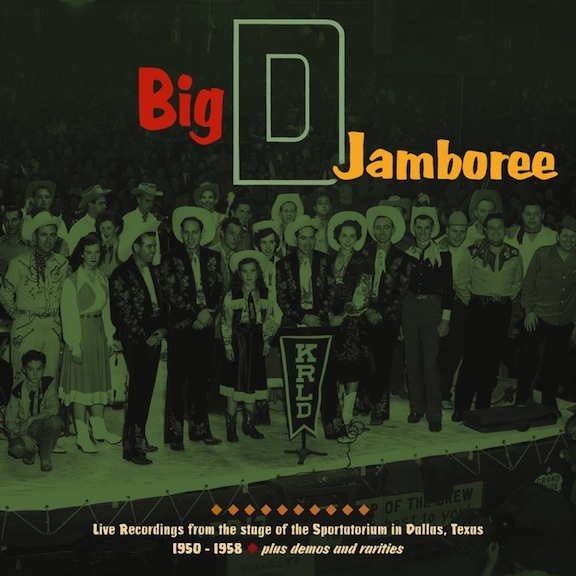 This is truly amazing. If you're interested in the roots of rock and roll and you also love country and rockabilly, this will blow your mind.
I already had about four CDs that compiled recordings from the Big D Jamboree, but leave it to Bear Family to put out every scrap they could find, along with an 168-page hardcover book.
I've only just scratched the surface of this stuff. The Charline Arthur and Gene Vincent performances are just as good as I remember them, but there's so much new material it will take me a while just to get through it, let alone absorb it!
Look here for more info.
---