2013 November 6 • Wednesday
This new book by Peter Bagge, a biography of Margaret Sanger done in Bagge's signature comics style, is excellent.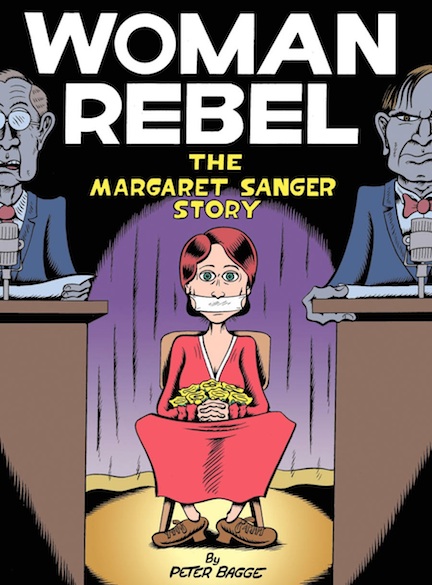 I didn't know much about Margaret Sanger before reading this. Bagge wanted to do it partly as a corrective to endless attempts to smear Sanger. Since her name is linked to the creation of Planned Parenthood and thus to abortion—which she herself opposed—anti-abortion activists tirelessly vandalize her Wikipedia entry.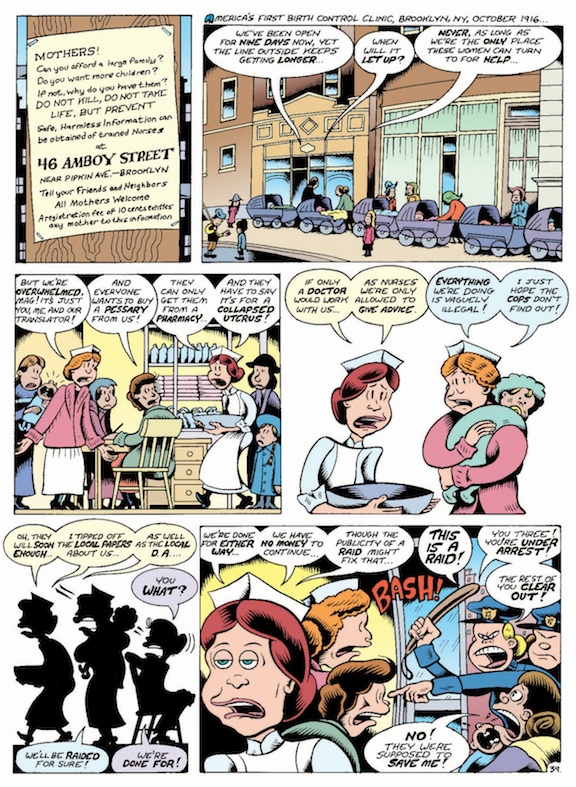 Sanger had a very eventful life and it zips by in a series of short scenes and vignettes. Generally two pages serve to present an episode or notable phase of her life. At the end of the book are an Afterword by Bagge as well as annotations of the text.
---