2013 October 14 • Monday
This is long overdue. The 288th Soundtrack of the Week is Laurie Johnson's music for The Avengers.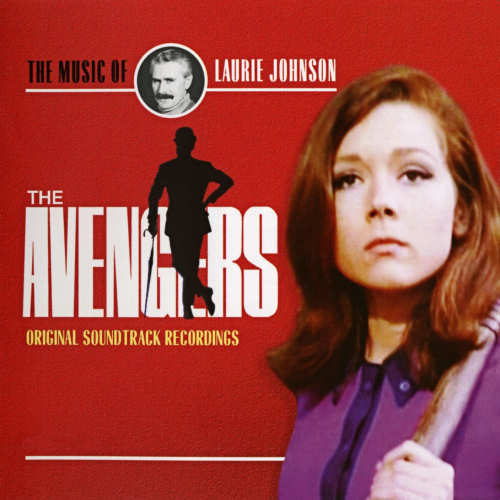 The main theme is famous and well represented on numerous compilations. (Perhaps that's why they have the version from the Linda Thorson season on this disc.) What's great about this is the number of other cues it contains, many of which were dropped into multiple episodes.
The march from "What the Butler Saw", for instance, is linked in my mind to "The Correct Way To Kill", which was possible my favorite episode when I was twelve years old and deeply immersed in the series.
Other favorite selections include the jaunty and swinging road music from "Dead Man's Treasure", the title music from "Joker" (one of the only selections which was included on a previous Laurie Johnson record), the swinging fight/chase music from "A Funny Thing Happened on the Way to the Station (and other episodes) and the variously moody, spacey, jazzy and sultry music for "From Venus With Love".
There's very little here that I don't love. Also deserving of a special mention are three of the four cues from "The Superlative Seven" (another favorite episode; Section A is the one I don't care for very much), the nice mutation of the theme music for Section B of "Murdersville" and the music for "The See-Through Man".
What I would really like is a definitive edition, however. Every single piece of music from the whole series, something along the lines of what La-La Land Records recently did for Star Trek. Who knows? It might happen!
---