2013 September 30 • Monday
The 286th Soundtrack of the Week is by one of the greatest composers of all time, Toru Takemitsu. This is the score to Car Thieves, an obscure Japanese movie from 1964.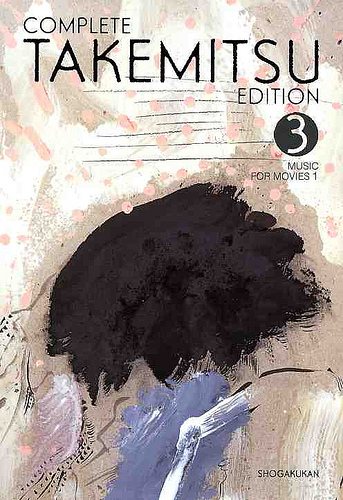 The main theme is a lilting piece often played on steel drum with percussion backing.
The rest of the music is a bizarre and enchanting blend of things. There's vocalizing, whistling, African drumming, weird electronic music and what sounds like musique concrete, big band action jazz, minimalist motifs, island-style guitar playing, mournful harmonica and so on.
The use of percussion seems to be the key. The playing by the horn players and guitarist seems very modern. I'm no expert but I wonder if there's a Varèse influence at work here.
The music is excellent and I'd really like to see the movie!
---