2013 June 10 • Monday
The 270th Soundtrack of the Week is David Raksin's music for the John Cassavetes movie Too Late Blues.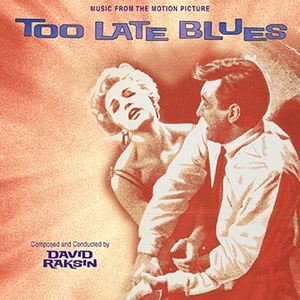 I finally saw this movie a year or so ago and was pleasantly surprised. Shadows had put Cassavetes on the map as a filmmaker and Too Late Blues, his second film and an unlikely collaboration between the fiercely independent artist and a major studio (Paramount) with a pop star (Bobby Darin) in the lead role, presented challenges, to put it mildly.
But it's a very good drama about the difficulty of not selling out your integrity for money. It takes place in the LA jazz scene and Raksin's score benefits from the talent and experience of some of the finest west coast jazz musicians of the day, such as Shelly Manne, Benny Carter, Jimmy Rowles, Red Mitchell, Milt Bernhart and Uan Rasey (who played the trumpet solos in Jerry Goldsmith's Chinatown score).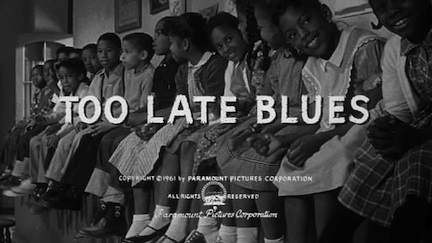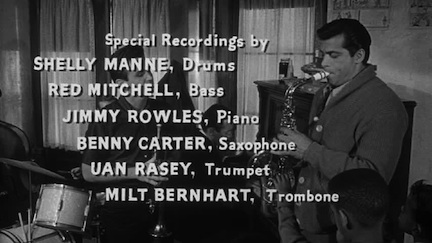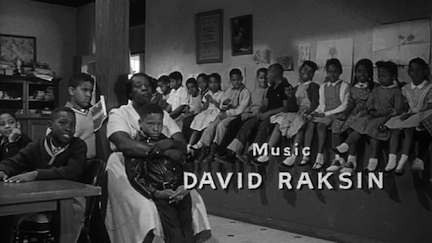 The main theme from the film, a tune called "A Song After Sundown", is a gorgeous melody that could be a cousin once or twice removed from Raksin's theme for The Bad and the Beautiful.
"The Rim Shot Heard 'Round the World" is a sprightly and swinging tune, very west coast jazz. "Mother Time (Juke Box)" is by contrast a dreamy ballad featuring vibes.
"Bass Canard" is a feature for arco and plucked bass and has great support from the guitarist. I wonder who it was. Barney Kessel? I wish the liner notes named all the musicians.
"Look Inward, Angel" is another recurring theme, a lush and romantic response to "A Song After Sundown".
"Danzon" is a gentle Latin jazz number that features flute and what sounds like cymbalom or some similar instrument. The Latin mood continues with the much more upbeat "Sambalero".
Raksin wrote some great dramatic underscore as well, using the orchestra to full effect in cues such as "Wither Thou, Ghost!" and "Wife's Other John" (which echoes the main theme).
"Blues for Tomorrow" is a late night and dreamy number for combo while "Ulysses in Swanktown" is a moody solo piano piece.
One of the best cues is "Like Lasagna", a duet performed by Red Mitchell and Shelly Manne.
The guitarist returns with the orchestra behind it ofor the stirring "Ghost Blows Test". David Raksin's love of puns and jokes is evident in the title "Benny Splits While Jimmy Rowles", a very nice, bluesy, swinging number for combo.
Too Late Blues is a movie well worth watching for fans of the period, the genre, the director or the star. The music is also one of the high points of the jazz soundtrack.
---