2013 January 07 • Monday
The 251st Soundtrack of the Week is Jerry Goldsmith's classic Chinatown score.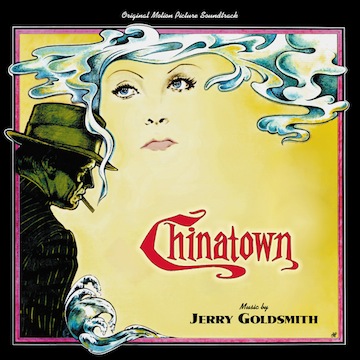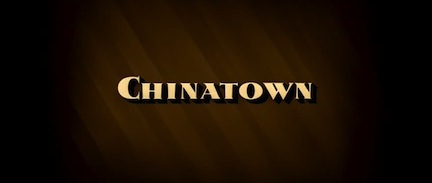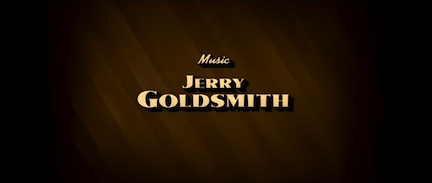 Incredibly, Goldsmith created this masterpiece in about ten days. Chinatown originally had music by Phillip Lambro but, according to Gergely Hubai's Torn Music: Rejected Film Scores, Bronislau Kaper hated Lambro's work and soured producer Robert Evans—who had already given Lambro a thousand dollar bonus for a job well done—on it.
The first track on the CD is the most important one. "Love Theme from Chinatown" is one of Jerry Goldsmith's finest compositions, an achingly beautiful piece with a swirling atmosphere and a beautiful melody played on trumpet. (Naked City used to cover this—it's on their first record—and they would really make the most of the opportunity to create an arresting atmospheric introduction.) It's also the theme of the movie, recurring several times.
Harp and percussion create an equally enchanting mood for "Noah Cross". The love theme is echoed in fragments here and there while dissonant strings and weird noises create a sense of unease.
The love theme returns in "Jake and Evelyn", but it's more romantic here, given a lusher sound by a more orchestral arrangement.
"The Last of Ida" has the same melody first on strings and then on trumpet, but with an urgent , driving rhythm underneath. This leads to a weird section with lots of space, anxious strings and piano. It's reminiscent of Goldsmith's music for Planet of the Apes and Alien.
The piano and percussion return in "The Captive", but the theme has a setting that is both sweeter and more suspenseful. The use of harp, percussion and the inside of the piano is especially good. There are also some remarkably subtle effects created by voice and/or electronic instruments.
"The Boy on a Horse" is similar to the previous cue. "The Wrong Clue" is the love theme again but strikingly sad this time. "J.J. Gittes" is similar to "The Wrong Clue" but with the atmosphere up front and the love theme in a supporting role.
The first arrangement of the love theme is reprised for the end titles.
And then there are a few popular songs of the era: new solo piano interpretations of "Easy Living" and "The Way You Look Tonight" and a recording of Bunny Berigan doing "I Can't Get Started".
---