Rob Price
Gutbrain Records
rob + gutbrain.com = email
---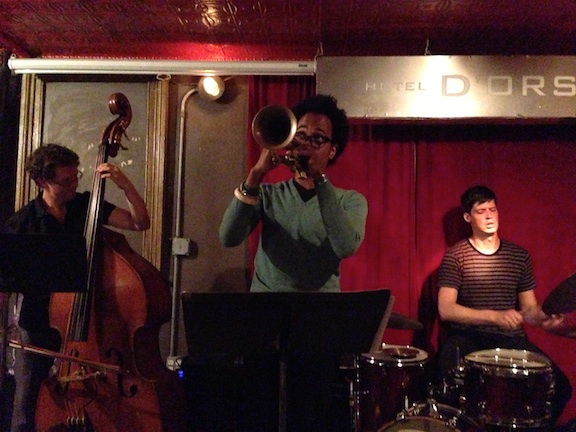 Ches Smith (drums) at Barbès
with Jonathan Finlayson (trumpet) and Stephan Crump (bass)
2013-08-14
---
Based on the two beers I sampled today (thanks to my brother), NYC's best brewery might be SingleCut Beersmiths in Astoria, Queens.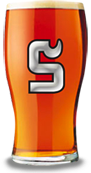 The first one I tried was called Kim, a very low alcohol (3.5% ABV) sour lager infused with hibiscus. Nothing about that sounds good to me but upon actually drinking it I found that it was delightfully like a beer version of rosé.
Next up was Billy Full Stack IPA (not to be confused with the lower alcohol Billy 18-Watt IPA). This was a deliciously fresh, floral and hoppy double IPA, the kind of beer I thought was only made on the west coast.
They seem to have fun naming their beers. They have a milk stout called More Cowbell.
You can go their and drink the beer every day except Sunday. They have meat pies and some other food items also. I'll be making the trip before too lo