2012 September 24 • Monday
Masaru Sato's score for The H-Man is the 236th Soundtrack of the Week.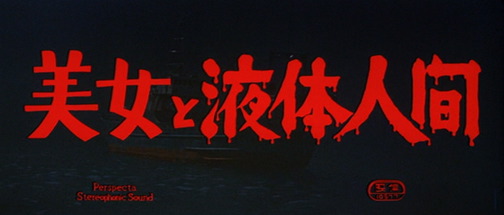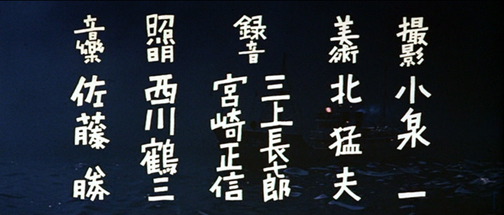 This is part of the recent three-CD, three-score release in the Toho sci-fi complete soundtrack series. (The other two are The Secret of Telegian and The Human Vapor.)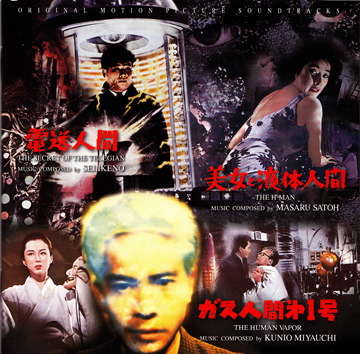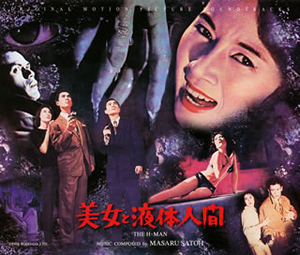 The main title is an ominous and suspenseful piece that begins with urgent horn blasts before going into a section with strings playing over a weird, high-pitched drone. Then it gets driving and somewhat military-sounding.
The next cue is the first of several to make use of the vibraslap.
The fourth track is classic, groovy Sato. Jazzy with wood blocks but also driving and heavily percussive.
After that comes the vocal number for the nightclub singer. It's a slinky, bluesy love song in English. " When the lights are low / and the muted violins / are playing soft and slow / the magic begins."
This is followed by some rowdier nightclub music. The singer returns for another song, heard on the tenth track. "So deep is my love / my love is like the sea / ever changing, ever free / yet in captivity."
There's more nightclub music, including a fast jam for jazz combo and another piece that features accordion. The rest of the music tends toward short cues of tension, suspense, romance and excitement. Some of them are perhaps alternate takes or unused pieces.
---