2012 September 17 • Monday
The 235th Soundtrack of the Week is Sei Ikeno's music for The Secret of Telegian.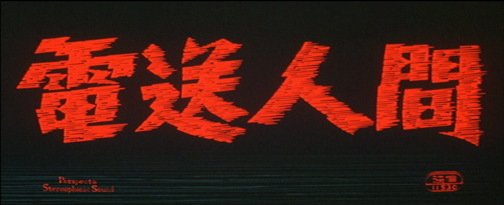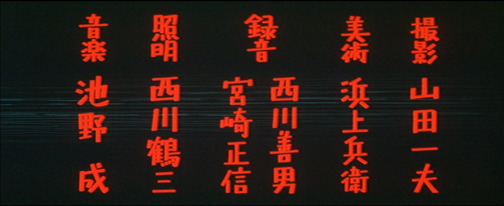 This is a colorful and enjoyable but sinister Toho sci-fi movie that's somewhat similar to the "Positive-Negative Man" episode of The Avengers. It's one of three Toho sci-fi scores presented in a recent three-disc CD release. (The others are The H-Man and The Human Vapor.) Like all the releases in this series, it's beautifully packaged and appears to be an exhaustively complete collection of the music for the film.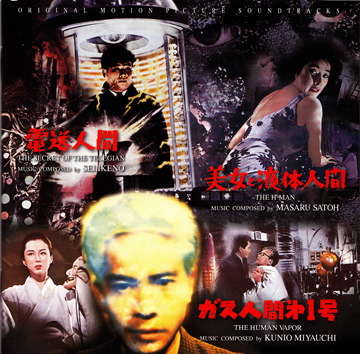 The main title cue is unsettling modern orchestral music with percussion crashing against powerful horns and keening stings. This is followed by three very short pieces that create a tense atmosphere.
The fifth track features electric guitar and has a moody, somewhat bluesy feel to it. Some moments are reminiscent of the more pensive parts of John Barry's Goldfinger score.
Then there's a short, bittersweet cue that features flute, harp and vibes. Tis is followed by a 10-second blast of menace.
There are usually nightclub scenes in these movies and The Secret of Telegian is no exception. The music for this scene is groovy exotica that starts out like Perez Prado on tranquilizers but picks up the tempo after a minute or so.
Then there's a solo electric guitar piece that's in a stylistic neutral zone: some classical, some jazz, some blues, some pop.
After this comes a cue that would have fit right into The Prisoner. It starts out as perky marching band music before going into New Orleans swing.
Most of the rest of the tracks revisit the main title music. Some appear to be alternate takes. A jazz combo with a ghostly quality is heard on "Radio Music (M23)".
---