2012 September 10 • Monday
Victor Young's music for Johnny Guitar—aptly described as a "haunting score" by Martin Scorsese—is the 234th Soundtrack of the Week.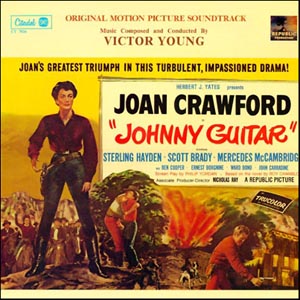 This is such a great movie, probably Nicholas Ray's best, maybe even Joan Crawford's best. Mercedes McCambridge and Sterling Harden are both also excellent.
I'm not sure what's up with the CD I have of the soundtrack. There are no track names and it sounds a little rough. This didn't interfere with my enjoyment of the music.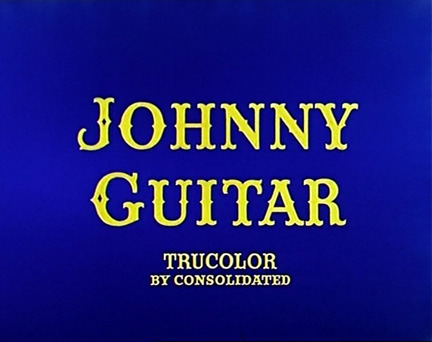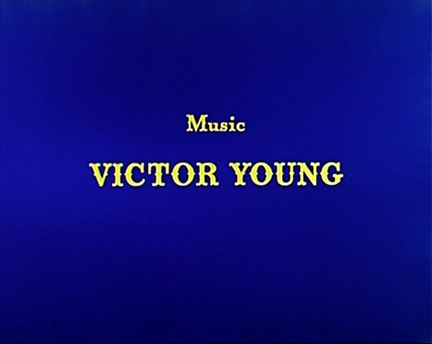 Young's "Johnny Guitar" theme dominates the soundtrack and is introduced in the first track, a dramatic orchestral piece. The second track features the theme as sung by the great Peggy Lee, who also wrote the words. "Play the guitar / Play it again / My Johnny / Maybe you're cold / But you're so warm / Inside / I was always a fool / For my Johnny / For the man they call / Johnny Guitar."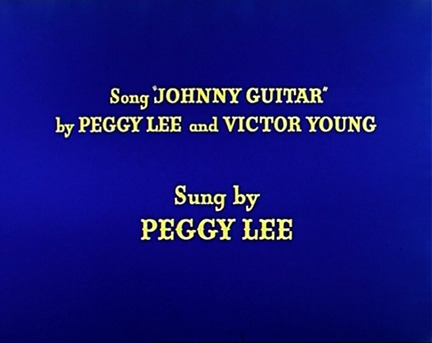 The third track begins with a big ominous sound that would be appropriate for the appearance of Godzilla. It touches on the "Johnny Guitar" melody and then has some powerful music for drama, suspense and action, relaxing at the end.
The fourth track is a sprightly solo guitar piece that Johnny plays for his rival The Dancin' Kid. Track five begins light and ends heavy. Track six is mostly moody and pensive with sold orchestral textures and the "Johnny Guitar" theme at the end, this time with the guit