2012 July 25 • Wednesday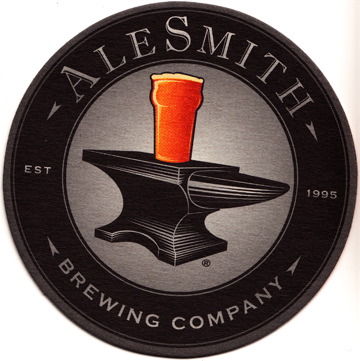 What about the beer part of our San Diego trip? My plane landed, I met my brother at our hotel, and then we went to Ritual Tavern for dinner. Great food, friendly people working there and a small but excellent tap list. I had AleSmith's Speedway Stout, one of my favorites. You can find it in bottles around here but I can't remember the last time I had it on tap.
After that we walked down to the Toronado San Diego, which is just a couple of blocks away. Of course I had to have Pliny the Elder. I think I had it every day I was in San Diego. That's one that hardly ever shows up in New York City. I think I've had it on tap here maybe once in my life.
It was at the Toronado that I had the best beer of the trip, one of the best beers I've had in years: System of a Stout from Beachwood BBQ & Brewing. It's presumably the world's first Imperial Armenian Coffee Stout, a double stout brewed with Armenian coffee, Armenian brandy, cardamom and molasses. Absolutely amazing. We drank it on Friday and had to go back on Saturday for more.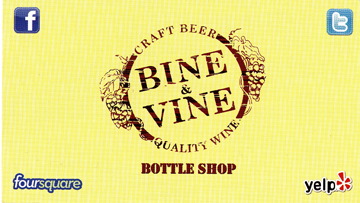 Thursday we went to the wonderul bottle shop Bine & Vine and arranged to have a case of beer shipped back to us. (Why only one? I don't know. I may have to call them up and ask them to send more.)
Just a couple of blocks from them is the Blind Lady Ale House, where we stopped in for a couple of beers. I was impressed by their collection of cans and bottles.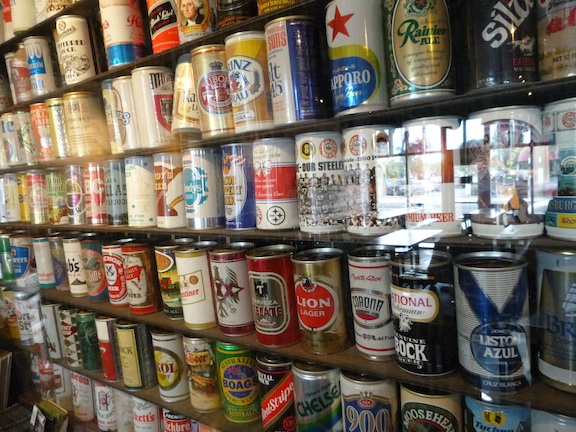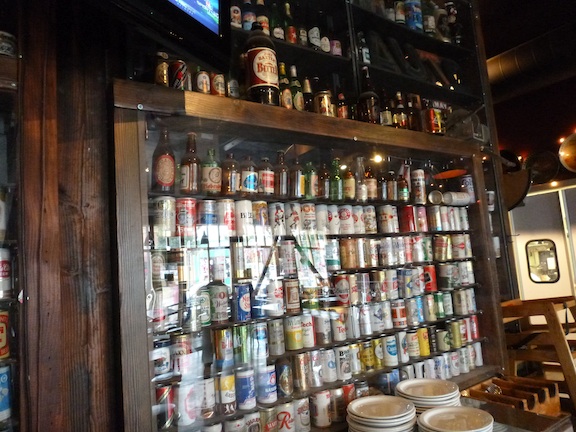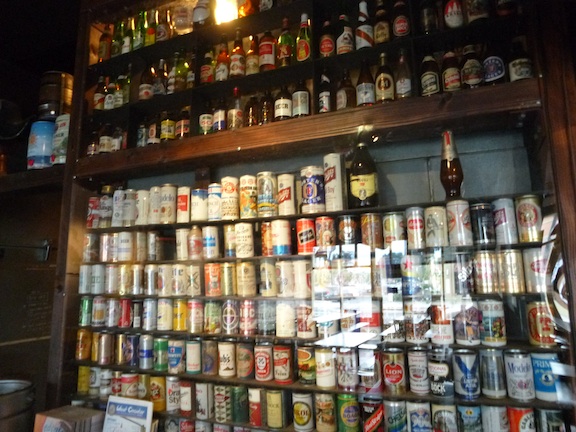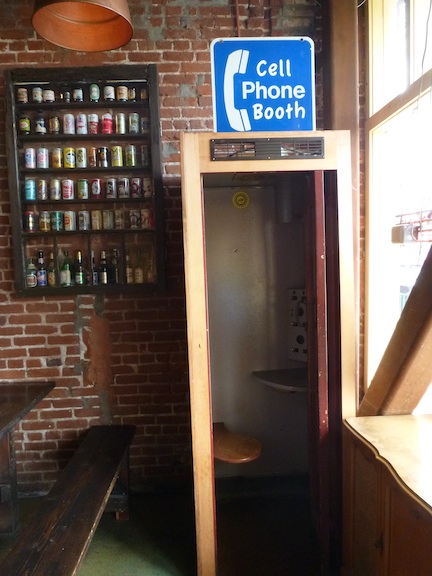 The same owners have a new place called Tiger! Tiger! which is also really good, and just a few blocks from Ritual Tavern. The food at Tiger! Tiger! was really good and I assume that the food at Blind Lady is good too, though we didn't sample it on this trip.
You might think that that was enough but we also zipped over to Escondido on Thursday night to check out Stone Brewery and Bistro.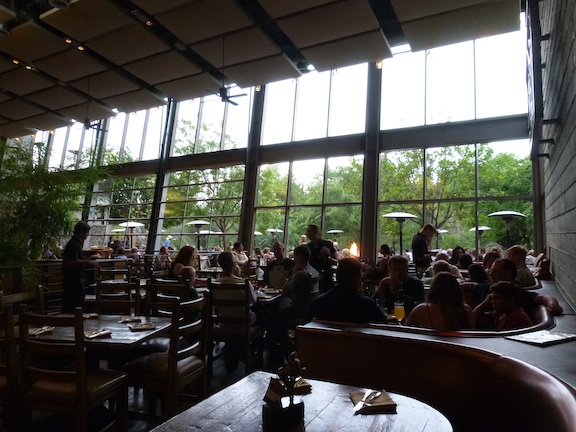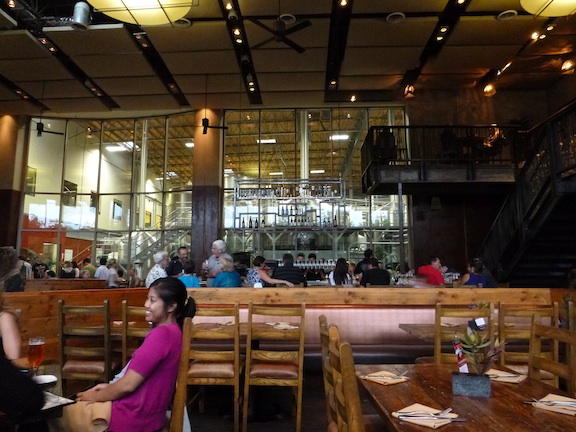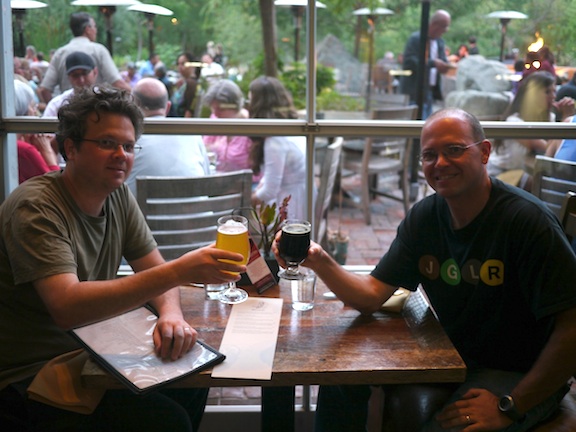 We had been warned that we would either love or hate the food but that wasn't the case. Ed and I both though the food was fine but didn't have strong feelings about it. We had some great beers there and it's a beautiful space.
I didn't go to the Tin Can Ale House—I don't think it's a craft beer place—but I liked the painting they have on the front.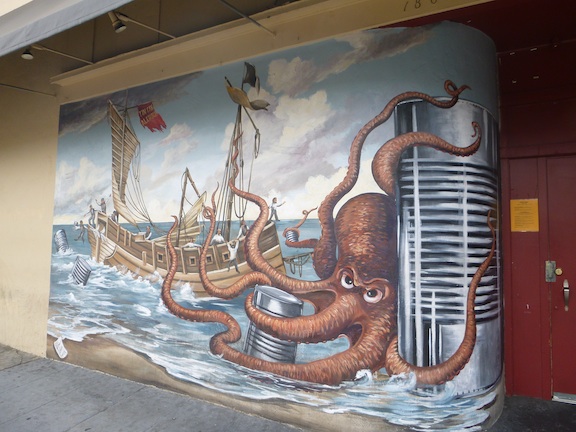 Friday we went to Hamilton's Tavern, where Ed enjoyed the grilled cheese he got and we had more good beer. Saturday we went to Pizza Port Ocean Beach, where we were disappointed not to find Shark Attack on tap. We had some decent pizza—this is California—and some good beers but nothing really amazing.
On this trip I tasted twenty-five beers that I had never had before. System of a Stout was my favorite, and the other beer that really stood out was Societe Brewing Co.'s The Dandy, an IPA from a San Diego brewery I'd never heard of.
Now it's time to visit that case from Bine & Vine….
---