2012 July 20 • Friday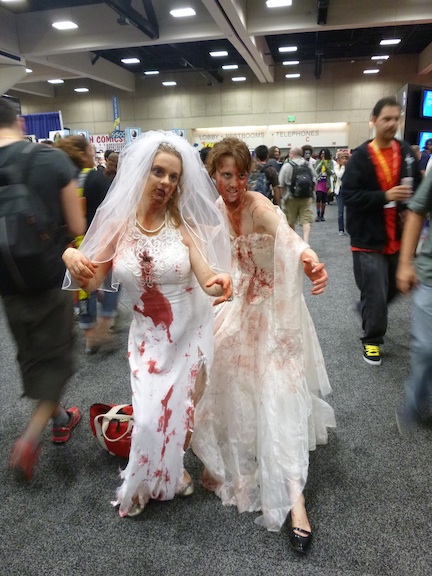 Those are two happy convention-goers. Here are some more.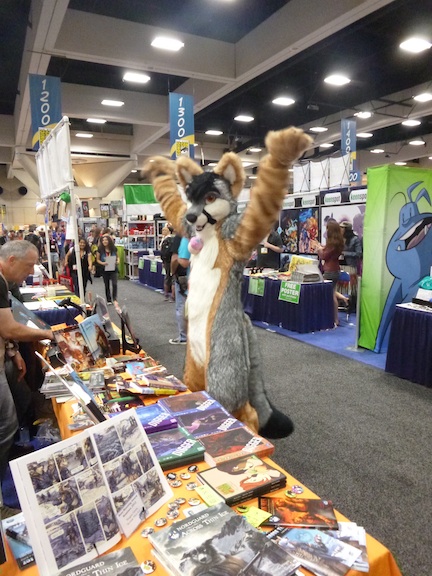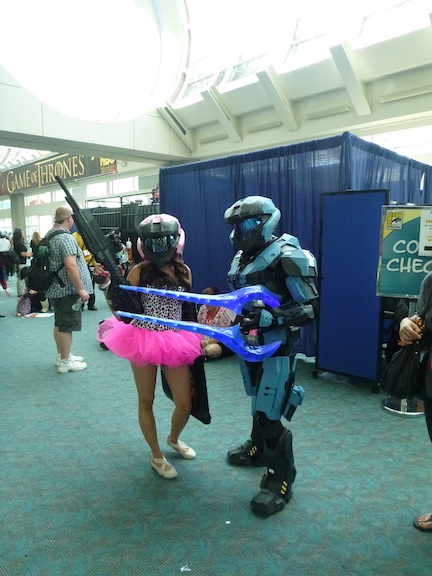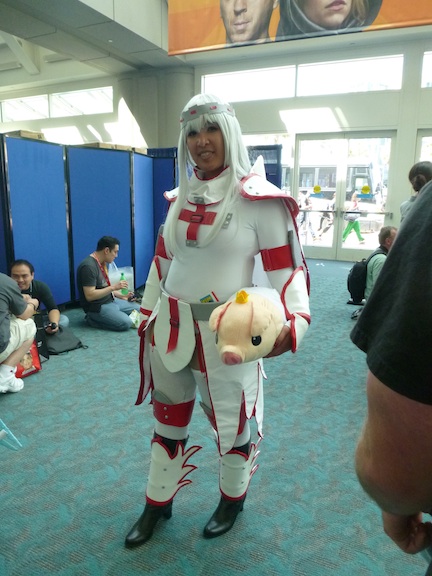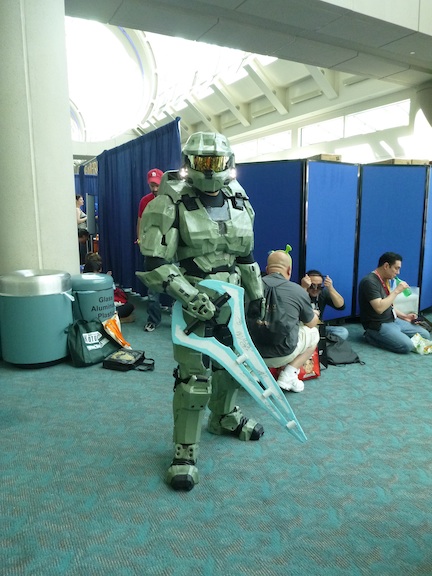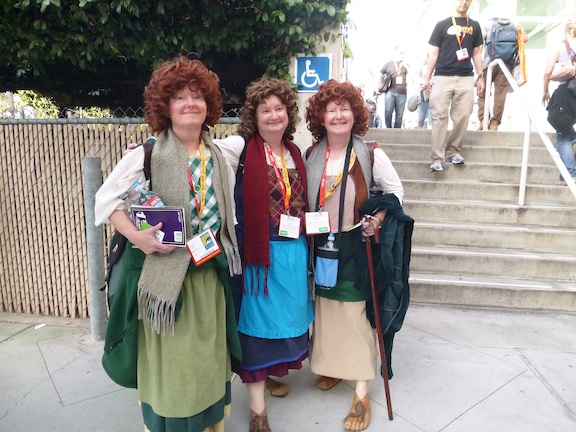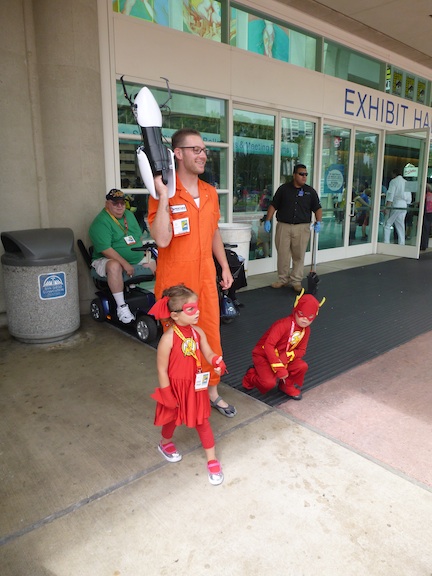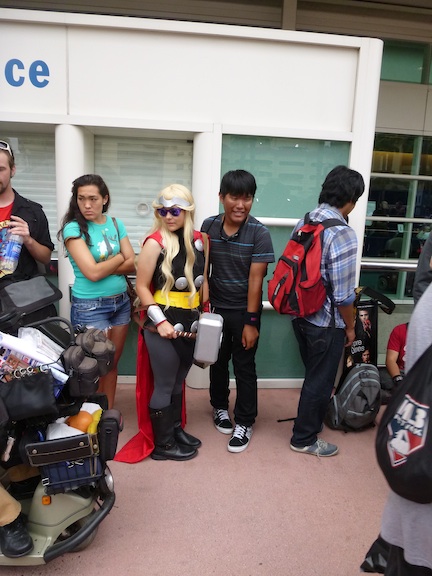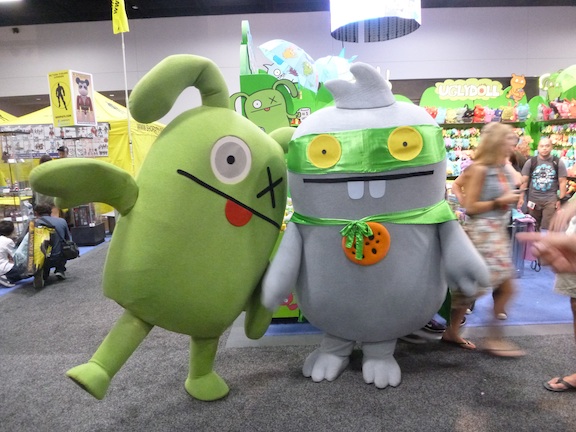 The Gutbrain Award for Best Costume goes to the Silver Surfer and son!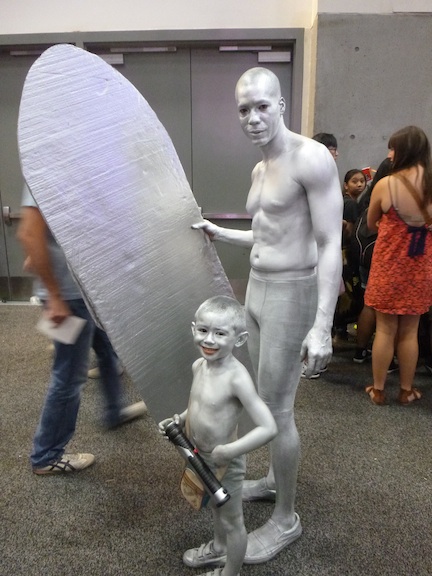 The runners-up are these charming young women dressed as the fourth and fifth regenerations of Doctor Who…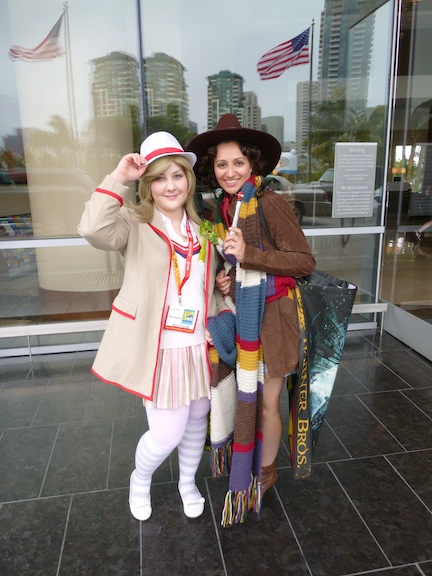 and this guy in this insane costume that he had a lot trouble walking in!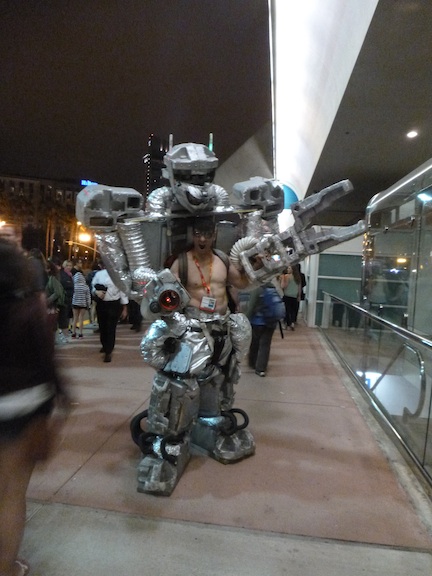 Also spotted at Comic-con was a Lego Gandalf.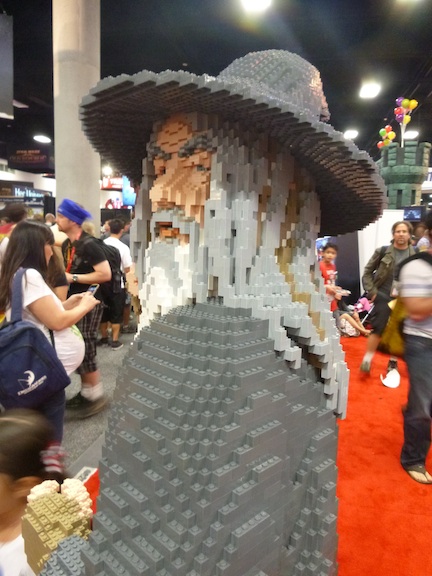 And a Comic-con exclusive Godzilla toy. (I bought one.)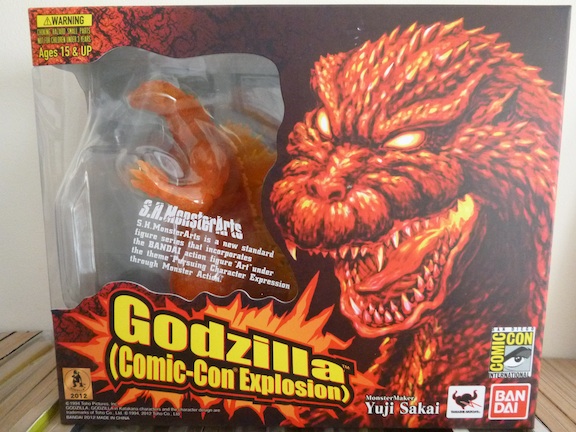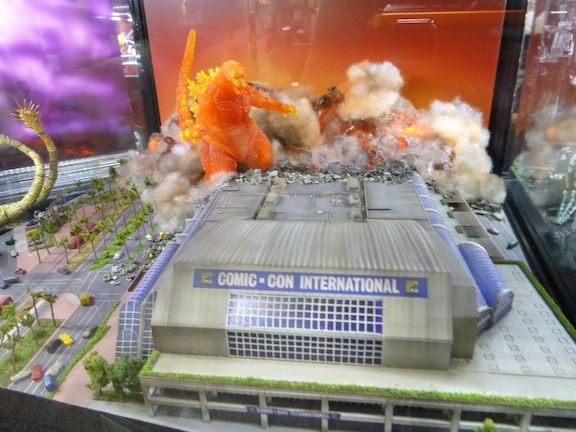 I was tempted by this Star Trek robe but decided I probably wouldn't actually wear it.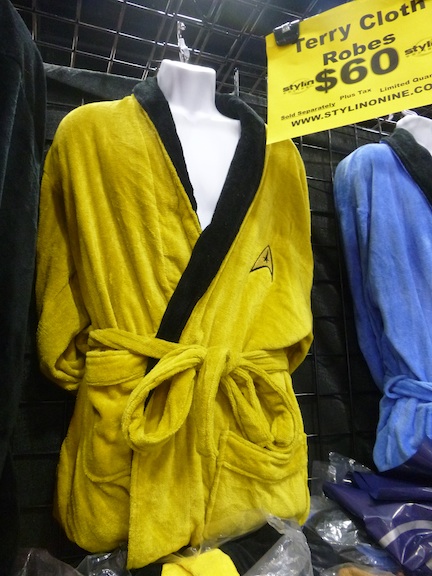 Oh, yeah, and KITT was there.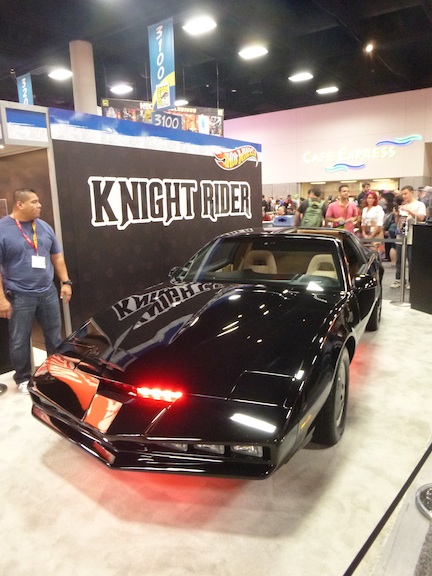 Lou Ferrigno was there too but I didn't get a good photo of him.
---