2011 December 12 • Monday
The 195th Soundtrack of the Week is Manhunter, with music mostly by The Reds and Michel Rubini.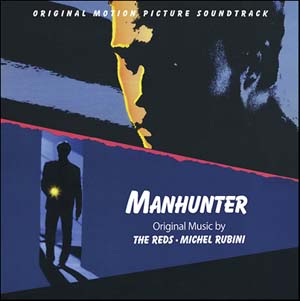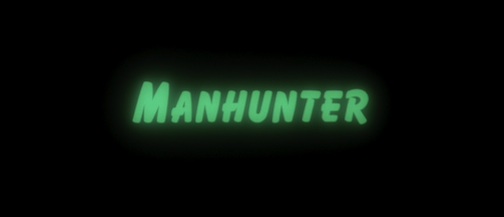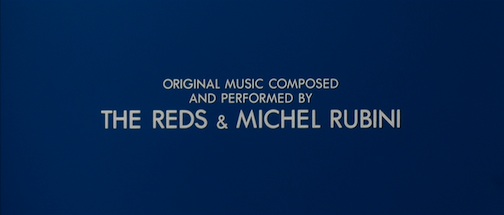 The first track is the song "Strong As I Am" by The Prime Movers. "Strong as I am / There's something about this thing that scares me / Strong as I am / There's something about this thing that dares me." Like most of the music on the CD, it's very eighties but I like it a lot. Great melody, great production. The singer has a really good voice.
Next is Shriekback's "Coelocanth", a very cool ambient instrumental. This is followed by "The Big Hush", another Shriekback piece, this one a song that has some similarities to "Coelocanth". "This is a breathless silence / A moment out of time / I see your face in the shadows / The telltale signs are in your eyes." This is my favorite piece on the CD, melodic and mysterious with a laid-back groove.
"Graham's Theme" is a synth-heavy piece by Michel Rubini which conveys the darkness and despair that threaten to overwhelm the main character.
Shriekback returns with "Evaporation", another trippy song, this one with a female vocalist and kind of a dub feel.
Red 7 is next with the Peter Gabriel-like "Heartbeat".
Following that are three pieces by The Reds. "Lector's Cell" is an atmospheric and effective instrumental featuring the synth. "Jogger's Stakeout" is a slow, ominous rocker, similar to some of Angelo Badalamenti's music. Then there's "Leed's House", another synth-dominated piece, this one mostly about suspense and dramatic tension.
And finally, the CD ends with the movie edit of Iron Butterfly's "In-A-Gadda-Da-Vida". I'm glad Intrada included this. It's a big part of the movie! Great song but doesn't it have one of the world's worst guitar sounds? Maybe that's part of its charm.
---