2011 September 05 • Monday
The 181st Soundtrack of the Week is Nora Orlandi's music for The Strange Vice of Mrs. Wardh.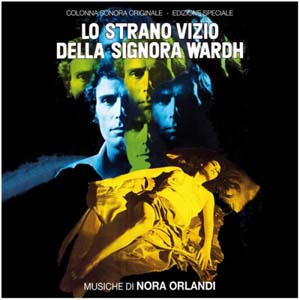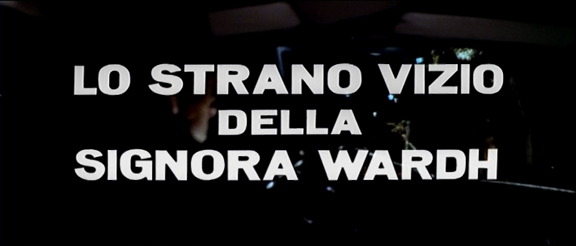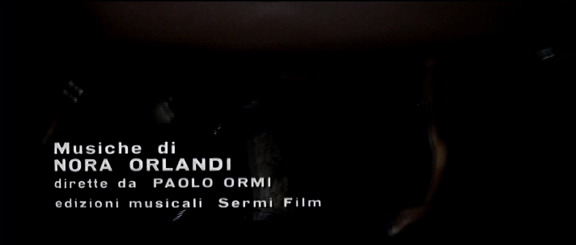 It starts with a strange and sultry jazz cue with droning organ. Then there's a slow, sad waltz, one of two main themes for the movie. It's a little bit like Henry Mancini's theme for Love Story, particularly the solo piano version of Sequence 23.
After that there's another droning organ piece, this one featuring the other main theme for the movie, a childlike song for wordless vocals. You hear this in several of the cues.
After that comes a shake, for a party scene. Some great fuzzed-out guitar on that one. Sequences 5 and 22 stand out.
There are several cues that sounds like free improv with fuzz guitar and organ.
Sequence 8 returns to the main theme but with a church organ intro.
Sequence 9 sounds like somebody's playing the inside of a piano at first, then goes into a menacing, pounding atmosphere.
Sequences 10 and 11 are lounge versions of the main theme. The first is a samba, the second a mid-tempo jazz combo version.
The same theme gets a 6/8 jazz arrangement for Sequence 13, a heavy, romantic piano arrangement for Sequence 15 and bluesy organ jazz arrangements for Sequences 17 and 21. There's a sad solo piano version of it for Sequence 18. And there are many others.
Sequence 16 is a romantic cue for solo piano. Sequence 29 is an interesting mutation of the theme for (I think) harpsichord and two electric guitars.
---