2011 July 25 • Monday
The 175th Soundtrack of the Week is Max Steiner's A Summer Place.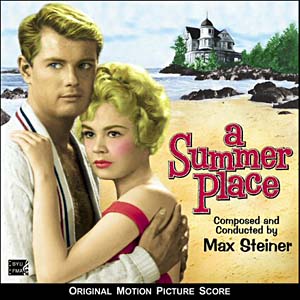 Steiner's theme for A Summer Place was a big hit when Percy Faith recorded it for an album. Faith played it pretty straight, staying close to the arrangement of the theme that Steiner prepared for several cues, such as "Bright Dreams/The Garden". The first version of the theme I ever heard was the recording by The Ventures, anticipated here by the use of Hawaiian guitar on for the version of the theme on "Reunion on the Beach".
The actual "Main Title" is masterpiece of film scoring in the style of the Golden Age of Hollywood, touching on several different moods and figures in the smoothest way imaginable. John Barry's theme for Somewhere in Time (1980) sounds rather similar to the "Main Title" for A Summer Place (1959).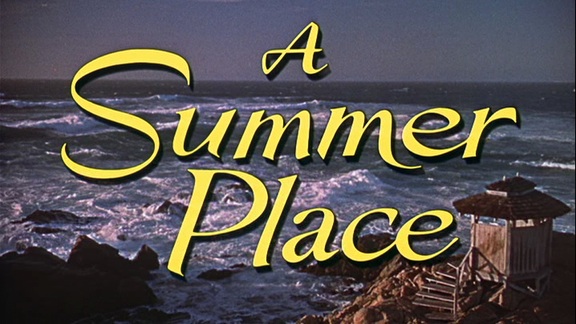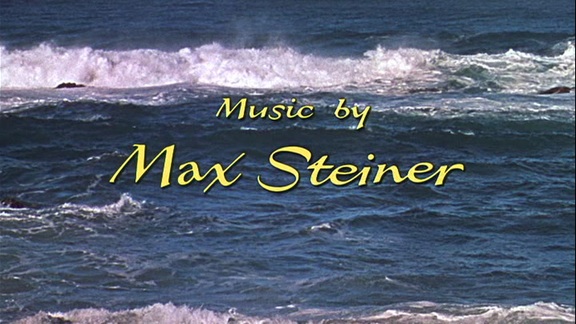 The theme resurfaces in several of the cues—no surprise there. But this is one of Steiner's greatest scores, mining seemingly inexhaustible veins of romance, drama, suspense and lightheartedness. Each cue is almost like a miniature symphony, and Steiner's use of orchestral color is inspiring.
---