2011 July 11 • Monday
I'm somewhat ashamed that it's taken this long for Basil Poledouris to be the composer of a Soundtrack of the Week, but better late than never. SotW #173 is his score for Big Wednesday.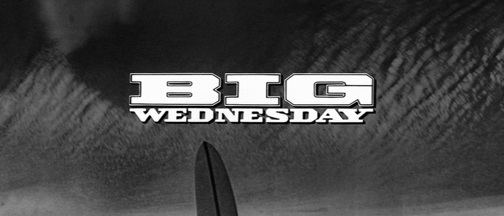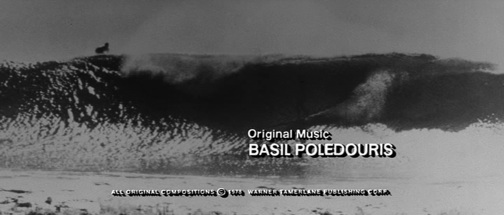 Once again, thanks to Film Score Monthly for releasing this and doing such a great job with it.
The movie is a daringly understated story about three young men, best friends and avid surfers, and their rough journey out of innocence and into maturity, ending with a look back that's wistful but without regrets.
The movie is divided into four parts, one for each season, and each part takes place in a different year. The story begins in 1962 and ends in 1974.
Incredibly there is no surf music in this movie about surfers in California in the 1960s. (There are some period songs from the likes of Ray Charles and The Shirelles.)
Instead Poledouris came up with a gorgeous main theme for time and tide that compares favorably with some of Jerry Goldsmith's and James Horner's most stirring music.
This is given several workouts in the movie, as is the "Three Friends Theme", which is ultimately heard with lyrics over the end credits.
There's also a kind of psychedelic rock piece that's played during a surf-movie scene—not a surf movie of the Frankie and Annette variety but of the Bruce Brown documentary style. (In real life Brown played Duane Eddy re