2011 May 16 • Monday
The 165th Soundtrack of the Week is All Star Show: Atsumi Kiyoshi, a CD of songs from the series of "Tora-san" movies, Otoko wa tsurai yo.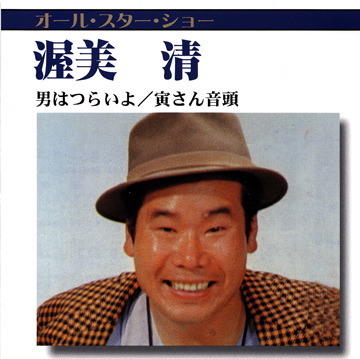 My penpal Akira, who lives in Nagoya, sent this to me after I told him I'd watched the first movie in the series.
The CD has five songs, all sung by Atsumi Kiyoshi, who played Tora-san.
The first song, Tora-san's theme, is composed by Yamamoto Naozumi. Track two is by Takaishi Tomoya. I'm not sure who composed the other three. In Japanese the name is 米山正未.
The music is pretty standard for Japanese pop songs of the time, lilting and melodic, easy to imagine as karaoke tracks.
I'm happy to have this pretty obscure CD. I can't find much of anything about it online. Thanks, Akira-san!
---