2011 February 23 • Wednesday
People sometimes ask me if I still play. Are they kidding? I play with Dexter for hours every day! What they mean, though, is if I still play the guitar in public.
The answer is that I do, but only when somebody asks me to play with them. So, a big thanks to Chris Cawthray, one of the only people who asks me to play with him!
The last time we got together it was with Lucio Menegon on bass. After playing a few gigs, we recorded three of Chris's tunes at Lucio's studio. Mark Johnstone added organ and electric piano and I think it sounds great!
Chris has released these tracks as an EP. Go to his site for info.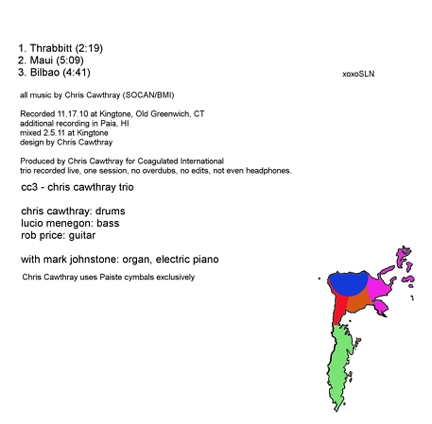 ---