2011 February 07 • Monday
The 151st Soundtrack of the Week is The Quiller Memorandum by John Barry (November 3, 1933–January 30, 2011).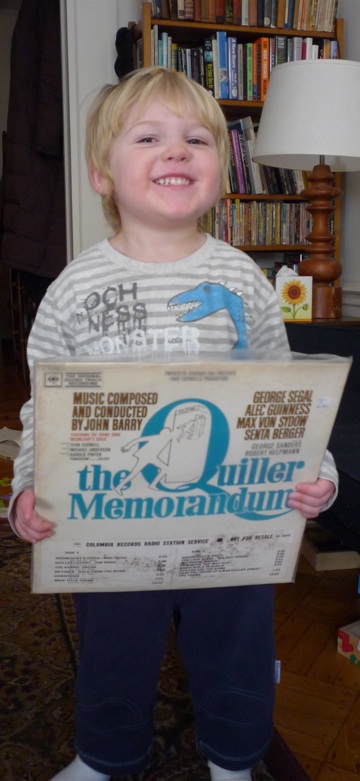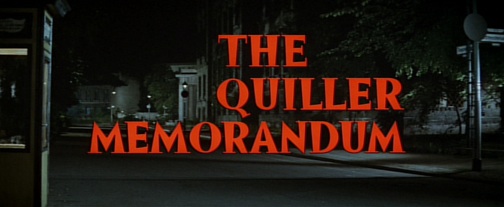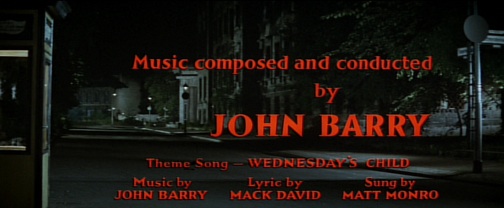 Much of The Quiller Memorandum was shot on location in West Berlin. Check it out: Jay Jay Johnson, Julian "Cannonball" Adderly, Art Farmer, Ron Carter, Mel Lewis and Joe Zawinul were playing!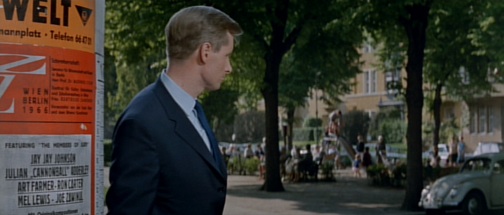 The first track on the Side 1 of the soundtrack LP is the main theme, called "Wednesday's Child". It's a waltz played on the barrel organ, accompanied by orchestra. It's a suitably atmospheric theme and, like the movie and much of the music, recalls The Ipcress File, which came out a year earlier.
"Quiller Caught—The Fight" could fit easily into a Bond movie (Thunderball or Goldfinger) or The Ipcress File. It's great suspenseful music and benefits from subtle use of the cymbalom.
"The Barrel Organ" is "Wednesday's Child" for solo barrel organ, no orchestra this time. This is followed by "Oktober—Walk from the River", is more classic Barry espionage suspense music and includes the "Wednesday's Child" theme as well as more tasteful cymbalom playing.
"Downtown" was a huge hit for Petulah Clark in the mid-sixties—and Vic Flick played guitar on her original recording. This is an instrumental, polka-ish version that's used as source music in the movie.
After that it's the "Main Title Theme", a quieter take of "Wednesday's Child".
Side 2 begins with the vocal version of "Wednesday's Child". Mack David wrote the lyrics and Matt Monro, who sang "From Russia With Love" takes the vocal. In the movie, this is playing on a radio. You hear just the end of a song and an announcer identifies both the song and the singer.
"The Love Scene—The Old House" begins as a tender atmosphere spun out of the "Wednesday's Child" theme, but then the cymbalom calmly takes the listener into suspenseful music similar to "Oktober—Walk from the River".
"Autobahn March" is a big Teutonic march. "He Knows the Way Out" is more quiet and pensive music featuring the cymbalom—or is it a harpsichord this time? "Wednesday's Child" is played slowly by flutes at first, then the orchestra comes in.
"Night Walk in Berlin" is the dramatic climax and has arrangements for the orchestra that would, like "The Fight", fit easily into the soundtrack of Thunderball or Goldfinger.
"Quiller and the Bomb" starts quietly and hypnotically, sounding similar to some of Barry's music for other films' underwater scenes. "Wednesday's Child" appears in a couple of different guises.
The harpsichord is used effectively on "Have You Heard of a Man Called Jones?—End Theme" for the somewhat ambiguous ending. The End Theme is, of course, "Wednesday's Child", but it has a more lonesome and melancholy quality.
RIP, JB.
---