2011 February 04 • Friday
Much of John Barry's early work, from the John Barry Seven through Beat Girl and the first several James Bond movies, was enhanced by the participation of guitarist Vic Flick.
When the instrumental rock fanzine Pipeline printed an interview with guitarist Vic Flick for its Autumn 2001 issue, readers were left wanting to know more.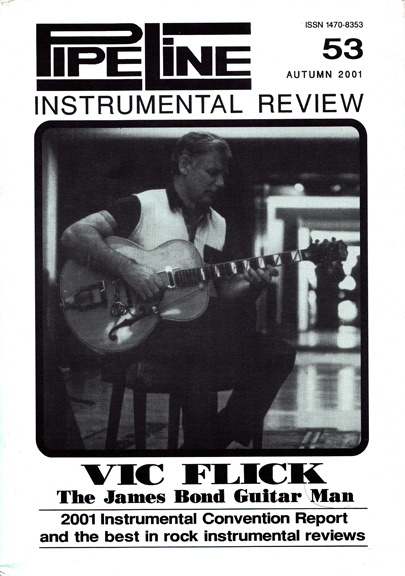 Asked about the "conflicting accounts of how much of ["The James Bond Theme"] was Monty Norman and how much was John Barry", Flick replies that he can't comment as he's just given sworn statements in a court case. (The interviewer wants specifically to know whether it was Flick's idea to drop the main melody an octave.)
In response to several other questions Flick notes that he could tell story after story about sessions and musicians of interest, but "this column isn't big enough".
Now we have this.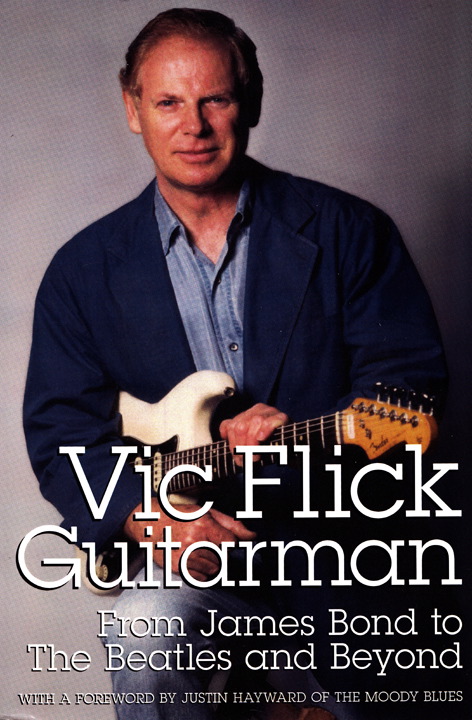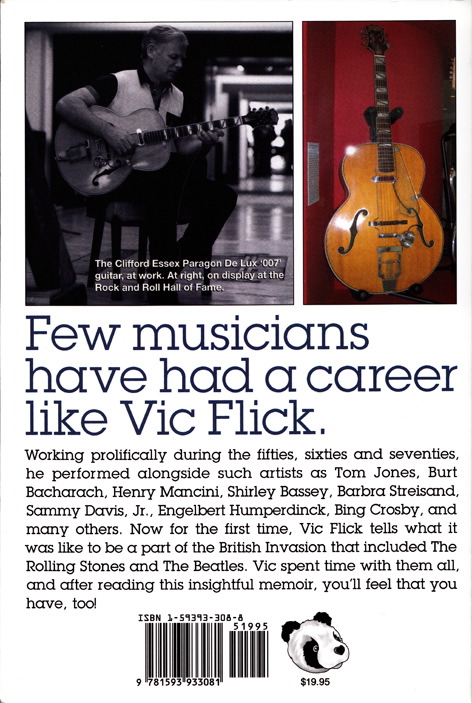 On the matter of who wrote "The James Bond Theme", Vic concludes his discussion with these lines.
Being directly involved with the piece of music, I was always under the impression that Mr Norman's writings were turned into something commercial by John Barry to which I added the guitar sound and the interpretation. Together we made the recordings successful and distinctive. Mr Norman has made many hundreds of thousands of pounds. John Barry has made millions from the spin off. I made about seven pounds ten shillings — and he should send me a letter from his attorney?
Vic has kind words for almost all of his fellow musicians as well as for the composer and arranger Angela Morley—he worked with her when she was Angela Morley and when she was Wally Stott.
He misses a chance to record with Frank Sinatra because Sinatra doesn't like stairs. (You'll have to read the book to find out what that means.)
About Henry Mancini he says, "A more pleasant person no one could wish to work for". Of the stars he encounters he is amused by Spike Milligan and most impressed by Robert Mitchum and Bing Crosby. He was very impressed by Joe Meek.
Vic Flick's book could have benefited from the work of a proofreader and copy editor, but it benefits from the casual, conversational, sometimes rough and rude voice of its author. Somebody should have made an index for it, however.
Here's Vic Flick's website.
---