2011 January 03 • Monday
The 146th Soundtrack of the Week is Blacula, with music by Gene Page.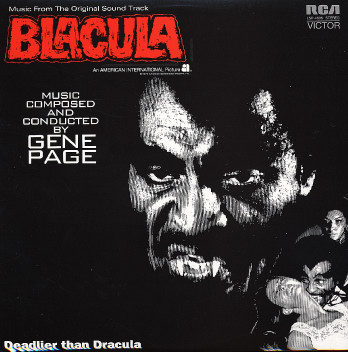 Solid funk and soul instrumentals take up most of the record. There's a great vocal number by Hues Corporation and some songs by Gene Page that I don't like as much. Most of them are soul ballads, but the uptempo "I'm Gonna Catch You" is pretty good. (It has some musical similarities to "Respect".)
"Wakeeli (Swahili Farewell)", the last piece on the CD, is practically the only music that sounds like dramatic underscore.
This isn't James Brown or Curtis Mayfield or anything but it is a great '70s soundtrack for one of the most memorable blaxploitation movies ever made.
---