2010 July 26 • Monday
The 123rd Soundtrack of the Week is Akira Ifukube's The Three Treasures, an Ark Square exclusive (though you can get it from Screen Archives Entertainment also).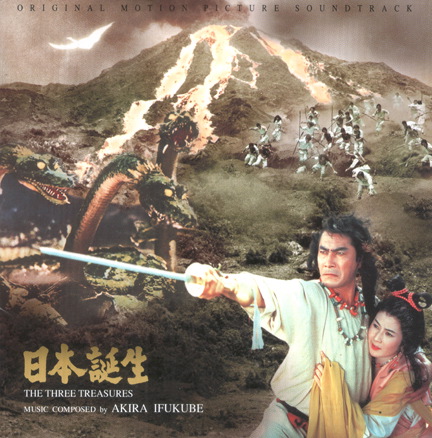 This movie, whose Japanese title translates as The Birth of Japan, is apparently an all-star, big-budget fantasy epic, complete with monsters. It was marketed as Toho's thousandth film production, though it might not have been exactly number 1,000.
Whatever number Toho film it was, Ifukube made it a birthday party to remember, creating one of his most glorious, haunting, powerful and atmospheric scores, ranging from full orchestra to solo voice, from his trademark pounding percussion to wobbly Japanese harp cues.
This double CD contains unused and alternate cues; the whole thing sounds stunningly beautiful. My copy, which came from Ark Square, was accompanied by this great card.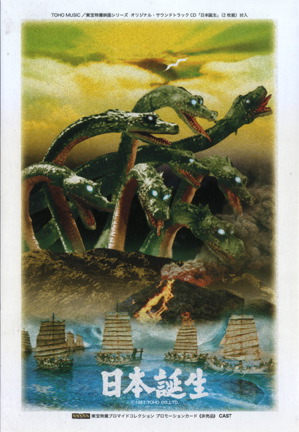 Screen Archives has some mp3 samples here.
---