2010 July 07 • Wednesday
In 1989 I bought a Russian film encyclopedia from a book store in Moscow. It contained information (in Russian) about a large number of movies you weren't likely to read about in any English-language source.
I was most captivated by a still from a Romanian movie called, in Russian, Ukraly Bombu. At the time, I supposed this translated as They Stole the Bomb and used the image for the cover of the very first Gutbrain CD, Game of Death: "Reprisal".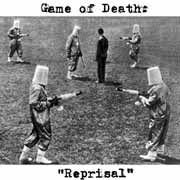 More than twenty years after first seeing that still, I've finally seen the movie. It's an excellent, absurdist film about the desire for and fear of nuclear weapons. It has excellent camerawork and set and costume design. It also has no spoken words, just music, sound effects and occasional utterances and things such as sneezes.
The title, S-a furat o bombă, is translated into several languages on screen, and into English as A Bomb Was Stolen.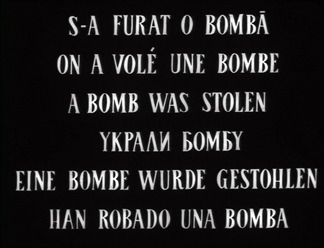 It begins with our hero, a nice young man, picking a flower in a field. All hell breaks loose and he's surrounded by the weirdos that you saw on the Game of Death cover.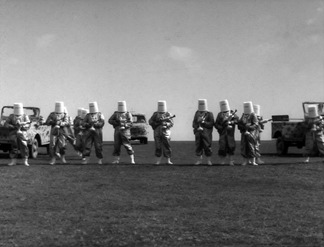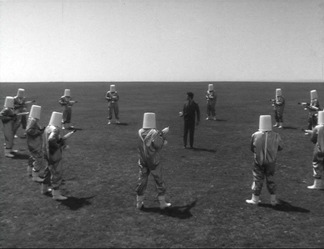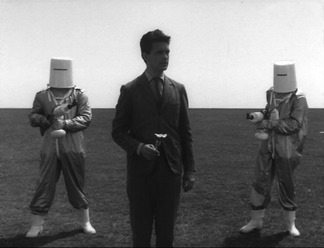 It turns out he's stumbled onto the test site for a new bomb. The test is watched on a television that's watched through binoculars.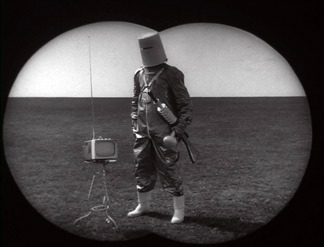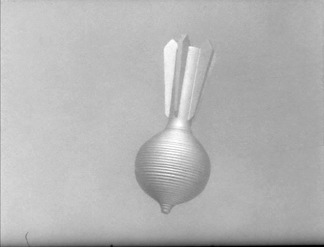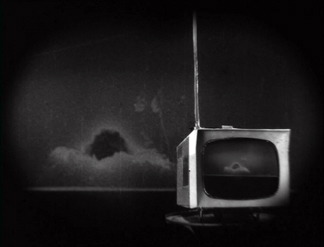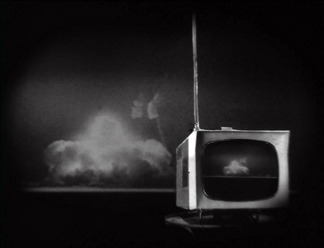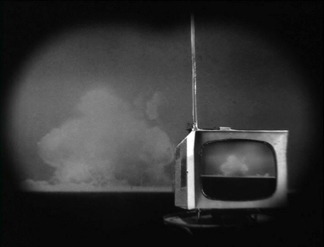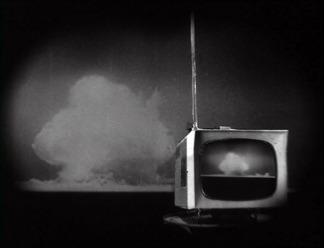 Then gangsters steal the bomb.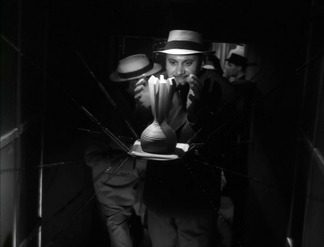 But it ends up with our hero, who unknowingly carries it around in a bag.
There's an interesting scene with a sort of psychiatrist, who has a brain in a bubbling tank that's attached to a typewriter.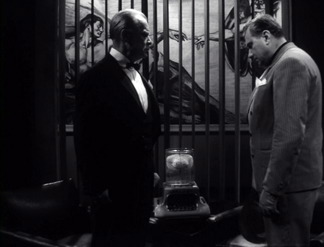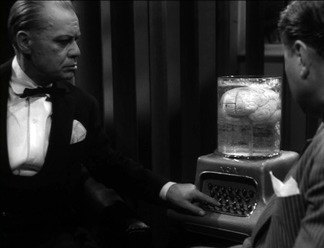 Our hero goes to the cinema, where a monster movie is playing.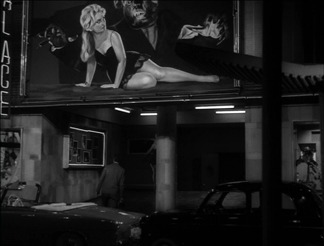 He gets the whole story by looking at the lobby cards.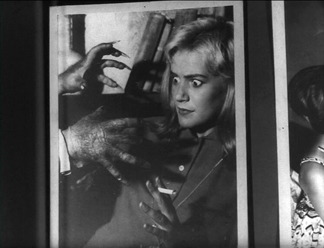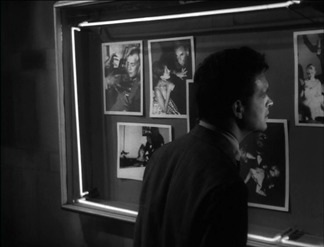 He's in love with a woman who works on the local bus. Whenever he sees her, he imagines that she has angel wings on her back. In this scene, there's a Godzilla poster in the background.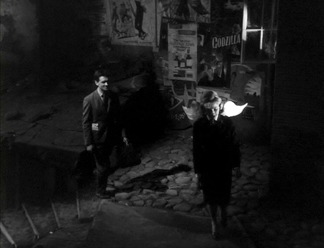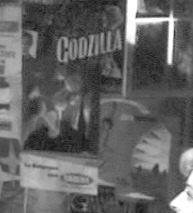 You see the same poster in the background again here.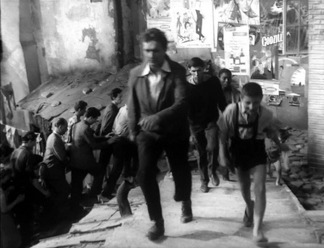 There's some very impressive set design.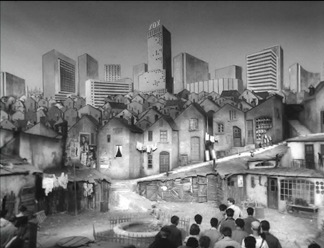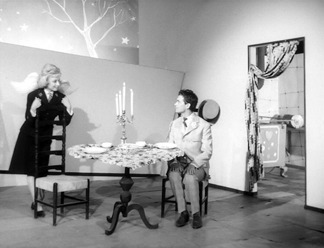 But these guys are my favorite.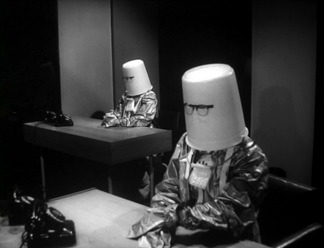 The music, composed by Dumitru Capolanu and conducted by Paul Popescu, is great throughout, at times suggesting what a combination of Toru Takemitsu, Sun Ra and Lee Perry might be like. At other times it's frantic jazz and early rock and roll.
---