2010 June 07 • Monday
Soundtrack of the Week #116 is Mario Migliardi's A Come Andromeda.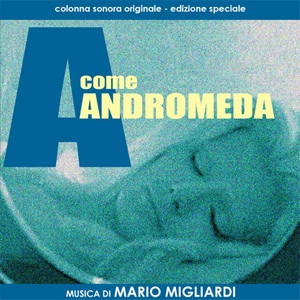 This is apparently an Italian TV show from 1972, a remake of a 1961 British TV show of the same name (in English), A for Andromeda. You can see some of the British show here on YouTube and the Italian one here on YouTube. I would, of course like to watch both of them.
I had never heard of either series before this CD came out, but Mario Migliardi had blown my mind with his psychedlic rock soundtrack for the spaghetti western Matalo! (Soundtrack of the Week #51).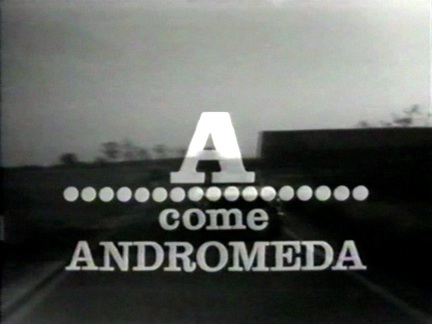 A Come Andromeda is brilliant, beginning with the ethereal and groovy "Tema di Andromeda" and then going through various spacy cues with tape delay generously applied to acoustic instruments.
Some of the cues are more dramatic and some of them sound like the kind of saccharin library music you might associate with short educational films from the 1950s.
Most of the music, though, is difficult, startling and weird. It reminds me mostly of modern classical music and some Sun Ra stuff, as well as music Raymond Scott might have written for futuristic, East European cartoons. Some cues remind me of some of Yusef Lateef's work in the 1960s.
But it's hard to pin down. There will be swinging jazz flute with reverbed drums pounding out a mutated bossa nova beat, and then the whole thing will smash into a string quartet playing something different. The next track will be weird electronic noises followed by some pretty harp playing accompanied by different weird electronic noises. The track after that will begin with somebody sitting on the keys of a pipe organ for almost a whole minute before another minute or so of acoustic percussion run through tape delays.
Eventually you get a rock tune, more laid back than what's on the Matalo! score. Distorted guitar and Hammond organ. This goes through several many startling changes as well. It's awesome. And the same combo comes back for more later in the CD. I hope more of Mario Migliardi's stuff comes out soon!
---