Monday • 2010 April 19
The one hundred and ninth Soundtrack of the Week is The Pink Panther (1963) by Henry Mancini.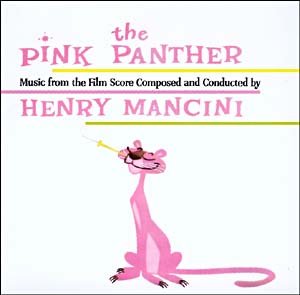 Here's another movie whose music I used to record from a video source, laserdisc in this case. The CD above contains an LP re-recording with liner notes by Peter Sellers. I hope the original soundtrack recording shows up someday.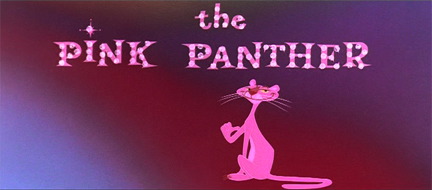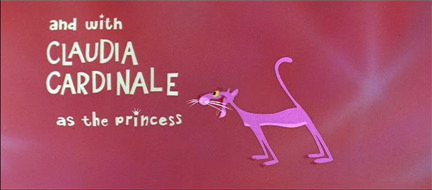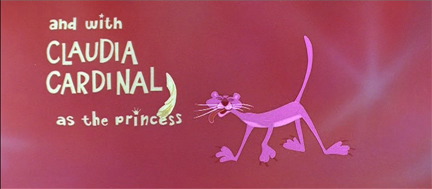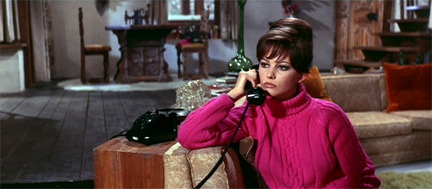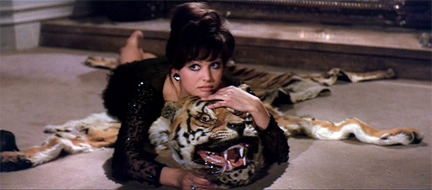 Just as it's Peter Sellers's movie—and not only is this the best Pink Panther film, it contains one of Sellers's most nuanced and sophisticated performances, rather incredible when you consider that he was a last-minute replacement for Peter Ustinov (!) and had virtually no time to prepare for the part—this is really tenor saxophonist Plas Johnson's record. That's him playing the lead on the famous "Pink Panther Theme". Legend has it that his fellow session musicians were so impressed with his solo that they applauded him after they'd cut the track.
"It Had Better Be Tonight" is one of Mancini's most rhythmically infectious tunes. The instrumental version here contains some wailing accordion playing. The melody comes back for "The Village Inn", where it's accompanied by a mutated "Pink Panther Theme", and then there's a horrible English-language chorus version. The Italian-language solo voice rendition that's in the movie is much better.
"Royal Blue" is a hypnotic, late-night croon of a tune, similar in some ways to Mancini's "Dreamsville" from the Peter Gunn soundtrack. There's a fine trumpet solo, then another killer Plas Johnson solo.
"Champagne and Quail" is background music for a dinner party, as I recall. "The Tiber Twist" is, well, a twist number, background music for a party scene, perhaps. (I haven't seen this movie in ten years or so.)
More brilliant playing from the accordionist can be heard on "Cortina" and, of greater concern to our focus on Claudia Cardinale, on "The Lonely Princess", a heartbreaking number for Cardinale's character, Princess Dalla.
"Something for Sellers", one of Mancini's beloved cha-chas, has more great accordion playing and yet another brilliant Plas Johnson solo. "Piano and Strings" actually is piano and strings, another dreamy, romantic lullaby-like piece.
The record concludes with "Shades of Sennett", silent-movie madcap music to accompany the frenetic chase scene near the end of the film.
---