2010 March 29 • Monday
In honor of Robert Culp, who died last week, the one hundred and sixth Soundtrack of the Week is Earle Hagen's music for the television show I Spy.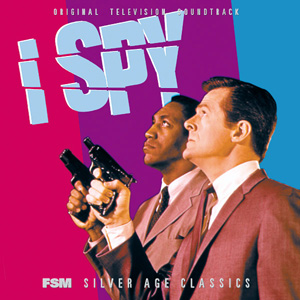 Hagen played trombone and wrote the famous "Harlem Nocturne", a much loved tune. When Hagen died a couple of years ago, WFMU posted 42 different versions of "Harlem Nocturne" on their blog.
I Spy benefitted not only from extensive location shooting but from the fact that every single episode had an original score: no library music or recycled cues. This is extremely unusual. Hagen wrote most of them.
Film Score Monthly's I Spy CD gives us Hagen's scores to five episodes: "So Long, Patrick Henry", "The Time of the Knife", "Turkish Delight", "The Warlord" and "Mainly on the Plains". These episodes take place in Hong Kong, Japan, Mexico, Burma and Spain. Hagen apparently used to travel with the crew to these locations and record the local music with his portable tape recorder. You can hear some samples here.
The music is excellent throughout and Hagen's use of regional sounds is extremely tasteful and always musical. There's an amusing quote of James Bond music in the "007" cue from "So Long, Patrick Henry", the third episode in the series. The serene and romantic main title music for "Mainly on the Plains" is another favorite track.
Before FSM's CD there were two LPs of re-recorded cues, apparently faithful to the originals. I have one of them and quite enjoy it.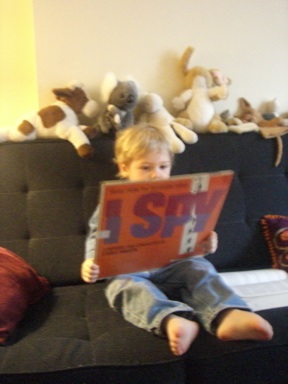 It sounds agreeably West Coast Jazzish to my ears.
When I think of Robert Culp I think first of The Greatest American Hero, then of Columbo. I also enjoyed the western TV show he was in, Trackdown. I didn't realize until after he died that he was in the video game Half-Life 2, which I played and enjoyed.
---