2010 February 15 • Monday
The one hundredth Soundtrack of the Week is Quincy Jones's The Deadly Affair.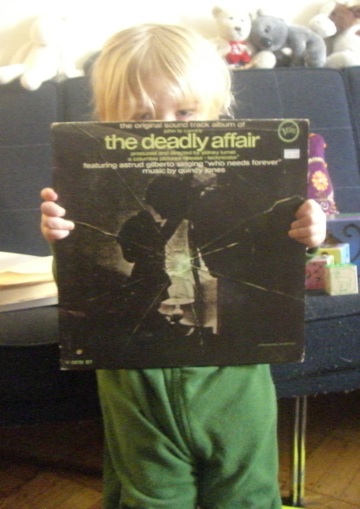 The Deadly Affair was a movie version of Call for the Dead, John Le Carré's first novel, the book that introduced the world to George Smiley, one of the most famous characters in espionage fiction.
The music on this record is wonderful, but there's not much to say about it. Jones came up with a melancholy bossa nova tune, "Who Needs Forever", and got the great Astrud Gilberto to sing it. Pretty much every track is a reworking of this theme, with different atmospheres and feels, sometimes with some dramatic scoring before and after it.
I'd like to see the movie sometime. I suspect there's a lot more music in it than you hear on this LP, which has a running time of less than half an hour.
Hey, we've done a hundred Soundtracks of the Week!
---