2009 July 27 • Monday
The seventy-first Soundtrack of the Week is Hajime Kubaragi's music for the Japanese television show Doberman Cop.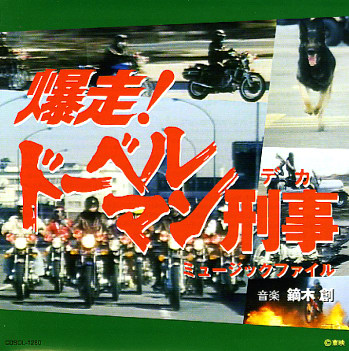 Doberman Cop immediately goes into my Title Hall of Fame.
As far as the music goes, there's lots of cheesy keyboard sounds on here, coming perilously close to C.H.I.P.S. territory. You'll also hear great fuzz guitar and trumpet playing, too, as well as a few rather beautiful and lyrical pieces. One of them prominently features the timpani, perhaps my favorite instrument after fuzz guitar.
The CD has 52 tracks, many of them only a few seconds long.
---