2009 July 08 • Wednesday
I just got back from the reception for and preview of the Japan Society's latest exhibition, Buriki: Japanese Tin Toys from the Golden Age of the American Automobile.
I loved the cars and wished I could have played with them. Check out these remote controlled Ford Fairlanes.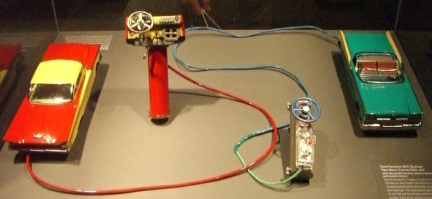 And these surely inspired Adam West's Batmobile.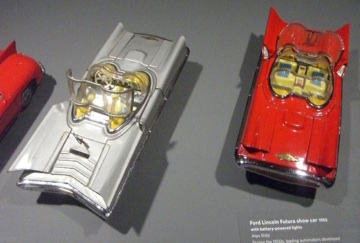 This Greyhound bus has passengers inside, hard to see in this photo.

Check out the Japan Society's image gallery here and/or buy this book: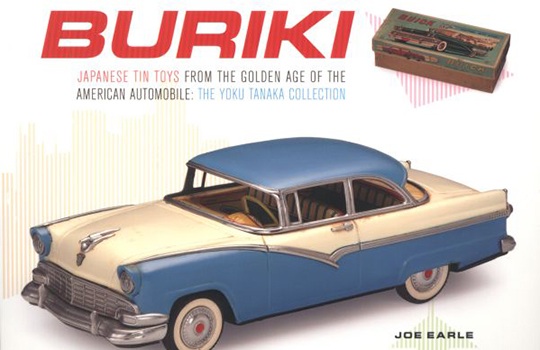 ---