2009 June 29 • Monday
The sixty-seventh Soundtrack of the Week is Who'll Stop the Rain, music by Laurence Rosenthal.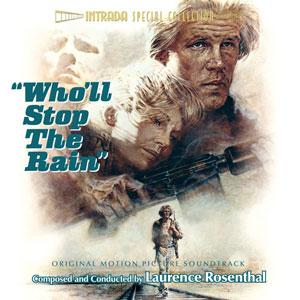 The movie, an adaptation of Robert Stone's novel Dog Soldiers, is a good one. Nick Nolte smuggles drugs from Vietnam to the United States and runs afoul of government agents who are involved in the deal.
The score is mostly suspense and action music, and very effective. Rosenthal also came up with some amusing source music of his own, such as the faux Indian classical music of "Bel Air Mansion" and the groovy "Charmian's Villa", a hybrid of The Doors' "Riders on the Storm" and Steely Dan's "Do It Again".
---