2009 April 27 • Monday
The fifty-eighth Soundtrack of the Week is L'Impero del Sole (Empire of the Sun) by Angelo Francesco Lavagnino.
This late-'50s documentary about Peru has a fascinating score with several similarities to Les Baxter's exotic mood music of the time.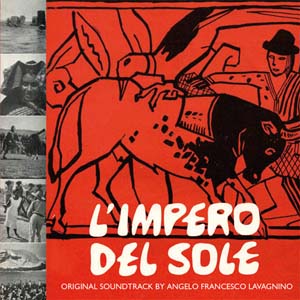 There are also parts that seem to anticipate what Mancini and Morricone would be doing in the '60s. There's a lot of percussion, sometimes accompanied by menacing solo piano or wordless choir or harp. The composer himself whistles on a couple of tracks.
---