---
Monday, 27 October 2008
The thirty-second Soundtrack of the Week is this CD of music from the Mighty Jack TV program.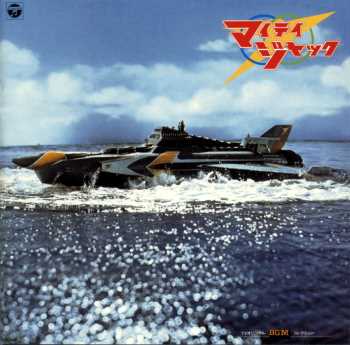 I only know Mighty Jack from the English-dubbed, re-edited feature that was used for a Mystery Science Theater 3000 episode.
The music is by Isao Tomita and Kunio Miyauchi. I've enjoyed Isao Tomita's other work, such as the music for Captain Ultra and Catastrophe 1999: The Prophecies of Nostradamus. Kunio Miyauchi has apparently done a bunch of stuff for Ultraman, but I only know his music for The Human Vapour and a couple of Godzilla movies.
This CD presents 11 short suites of music, each one being, I presume, for a different episode of the series. Some of it is in that military-march style that I can live without, but some of it is melodic in a way that reminds me of Alfred Newman and some of it kind of swings and features an excellent electric-guitar sound.
---