---
Monday, 25 August 2008
We still only have dial-up here. We've had ten different people come from Verizon to try to get DSL going but so far, no luck. Everybody has been really nice, though.
In the meantime, the twenty-third Soundtrack of the Week is this 3-CD set of previously unreleased music from the British television program Department S.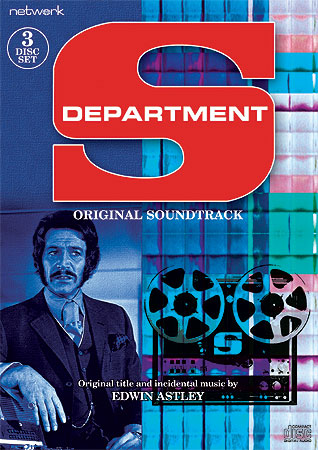 I've never seen the show but I had heard the excellent theme music before on a compilation. Edwin Astley, who did the music for Danger Man, is one of my favorite composers. The music for Department S is a bit similar in style but has more of a '70s feel. Some of it reminds me of some of Barry Gray's music for Space: 1999.
---