---
Monday, 07 July 2008
The sixteenth Soundtrack of the Week is this 3-CD limited edition of Dominic Frontiere's music for The Outer Limits, a great sci-fi TV show from the early '60s.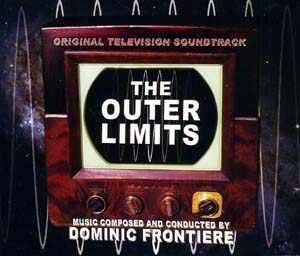 Most of the music is pleasantly atmospheric, dramatic or romantic. There are some jazz cues and some more or less generic source music cues, like "Wedding Party Source", for example.
It's a great collection, though, and includes the opening credits music complete with "Control Voice". Some of the track names are like short stories unto themselves: "The Spaceship / Alien on the Loose / Alan Returns to the Lab / The Truth Revealed" or "Double Vision / Madness / Aborted Phone Call / Sadness". They don't write tunes like that anymore!
---