---
Monday, 19 May 2008
The ninth Soundtrack of the Week is this compilation, Jazz en el Cine Negro Español 1958–1964.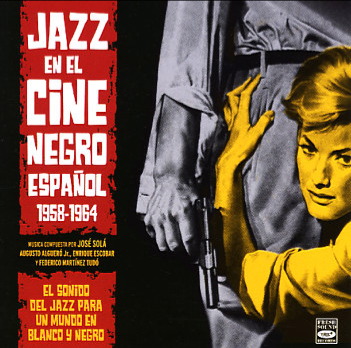 Most of the music is composed by José Sola. There are some sound effects and dialogue included, so perhaps isolated music tracks no longer exist. I really enjoy listening to it, though.
It reminds me a bit of some of Elmer Bernstein's work for Johnny Staccato (coming to CD soon!) and The Man with the Golden Arm, also Johnny Dankworth's cues for the Honor Blackman era of The Avengers, also some of John Barry's Bond and Beat Girl music. Sometimes it evokes the atmosphere of Nikkatsu "mood action" movies from the '60s.
---