---
Tuesday, 01 May 2007
We have returned safely from what Lucio Menegon dubbed the "User Error" tour. (See Lucio Loud for more information.) David Grollman and I played in San Francisco, then hit the road with Lucio. The Rob & David duo and Lucio solo experiences shared bills in Portland and Seattle then landed at the 2nd Annual Boise Experimental Music Festival.
David and I played as a duo on Friday and then as a trio on Saturday with comrade Lucio Menegon! Lucio played as a duo with Joe Rut — Lumper/Splitter is what this is called when it happens — and in a trio with Joe and Krispen Hartung, the fellow who put the festival together.
Everything was really great. David and I were a little sad to see it end. Touring with Lucio was great and we must do it again!
Here are photos, all taken by me unless otherwise noted.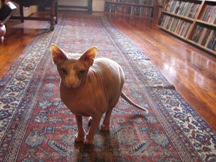 Ripley, store cat (a Sphynx!) at Borderlands in San Francisco. I bought a great book there, Ella Scrymsour's Shiela Crerar, Psychic Investigator.

David and I play at the Musicians' Union in SF. (Photo by Mr. Dorgon.)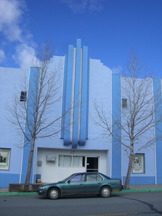 Sylvia Massy Shivy's incredible recording studio, Radiostar, in Weed, California. I must make a record there someday.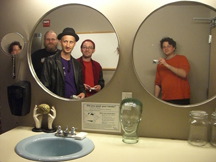 Backstage at the Someday Lounge in Portland.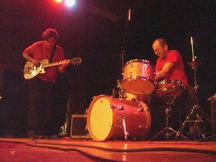 Onstage at the Someday Lounge. (Photo by Lucio Menegon.)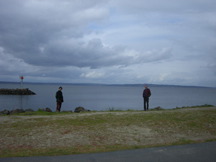 Seattle.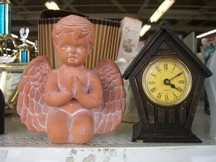 Seattle.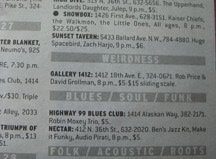 Can you read this? David and I are listed under "Weirdness", as opposed to "Blues/Soul/Funk" or "Folk/Acoustic/Roots".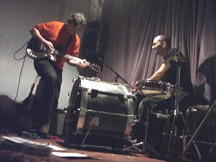 Seattle. (Photo by Lucio Menegon.)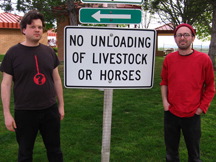 Somewhere in between Seattle and Boise. (Photo by Lucio Menegon.)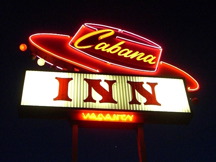 Boise.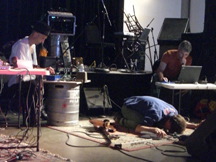 Lumper/Splitter with Krispen Hartung.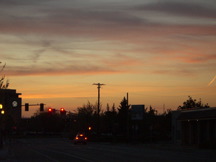 Boise.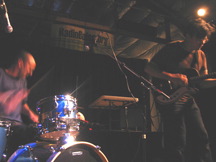 Boise. (Photo by Lucio Menegon.)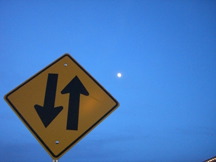 Boise.
---