---
Monday, 29 October 2007
Porter Wagoner died yesterday.
My mother's new book is out.
I just played four shows in a row with great musicians and great people: Shelley Burgon, Trevor Dunn, Curtis Hasselbring and Ches Smith, plus Briggan Krauss on one and Ted Reichman on another. Special thanks to Ted and Julie for letting the band stay at their house in Boston and for their great hospitality and generosity. From whiskey to waffles, they gave us the royal treatment.


(photo by Alice Bierhorst)
We rely on Ted's Restaurant in Meriden, CT, for all our steamed cheeseburger needs. We have no steamed cheeseburger needs.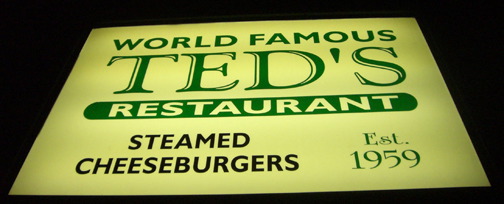 ---
Two other great Barbara Stanwyck movies that would have been better choices than Executive Suite for inclusion in the Barbara Stanwyck Signature Collection are The Furies, a great western with a plot inspired by Greek tragedy, and No Man of Her Own, an adaptation of Cornell Woolrich's I Married a Dead Man. Why didn't they keep Woolrich's title? No Man of Her Own is a pretty lousy title for a great movie and doesn't give the right impression.
---
Chris Cawthray has uploaded to YouTube a few videos from our show last weekend. Here's "Girasol". From there it's easy to find the others.
On Tuesday, October 30th, the Barbara Stanwyck Signature Collection will be available in stores. It's a pretty good deal: 6 movies on 5 DVDs for somewhere between $35 to $50, depending on where you buy it.
There are some stores which are not in the habit of waiting for the official sales date and I happened to walk into one yesterday and thus have this set already. I had seen only one of these movies already, Jeopardy, but I'll watch anything with Barbara Stanwyck in it. We wasted no time getting into the new box set and watched Executive Suite last night.
Executive Suite was really good, a gripping melodrama set in a favorite milieu of mine, the business world of 1950s America. It starts in downtown New York City's financial district, with the camera acting literally as the eyes of a powerful executive. In the style of first-person shooters or 1947's Lady in the Lake, we are this character as he leaves the top of a skyscraper, enters an elevator, sends a telegram, hails a taxi and then collapses on the sidewalk, dead from a heart attack.
The plot of the movie concerns the various machinations of his board of directors as they scheme to fill this unexpected power vacuum.
The strange thing about this movie is that Barbara Stanwyck's part in it is a minor one. Her character has a crucial role to play at the end, but she's not in the movie very much at all. For this reason, it's not a great choice for inclusion in a Barbara Stanwyck collection.
I wish they had given us The Lady Gambles instead, an excellent Stanwyck vehicle in which she stars as a woman who becomes addicted to gambling and loses everything. It opens with her down and out and getting beaten up in an alley, then flashes back to that fateful first casino visit. Now that's a Barbara Stanwyck movie!
Also out on DVD is the Fox Horror Classics Collection, another good deal with three movies on three discs for $20 to $25, depending on where you buy it. All three movies, The Lodger, The Undying Monster and Hangover Square, were directed by John Brahm. Hangover Square, the story of a composer who blacks out and goes on a killing spree whenever he hears a discordant sound, has a great Bernard Herrmann soundtrack, featuring his "Concerto Macabre" piano concerto.
---
I've started reading Leonard Starr's On Stage and I'm very impressed. The story is about a young woman from a small town who moves to New York City to become an actress. Stage Door and All About Eve might have been influences and I would guess that That Girl and The Mary Tyler Moore Show were influenced by it. (It ran from 1957 to 1979.)
Starr's writing and art are of very high quality. The introduction to the first volume points out that some newspapers carried On Stage only on Sunday, some carried it only Monday through Saturday and some carried it seven days a week. Starr managed to structure the stories in such a way that you could follow them no matter what your newspaper did. He managed to do this without making it at all repetitive for those who read it every day.
This strip below shows how great Starr was at his craft. There are three people in this strip, and three panels. Each panel gives us a different point of view, one for each character. The last panel also makes great use of framing within the frame, something I associate more often with movies. The use of this technique here is quite arresting. I don't think you see anything this sophisticated in American newspaper comic strips anymore.

---
This is a great time to be alive if you're interested in the art of the American newspaper comic strip. In addition to the Sunday Press Winsor McCay and Frank King books, several other collections of note are available.
The two books from Sunday Press set a high standard and Ulrich Merkl has met it with his release of Winsor McCay's Dreams of the Rarebit Fiend, complete and in original size. The book is designed beautifully and includes a wealth of information and a DVD with all of the strips as high-resolution scans. It's also limited to 1,000 copies and Ulrich tells me he expects to be sold out by the end of the year. Here it is.
Speaking of Frank King, Drawn & Quarterly's third volume of Gasoline Alley daily strips came out this week. You'll need these to go with your Sunday Press collection of Sunday strips.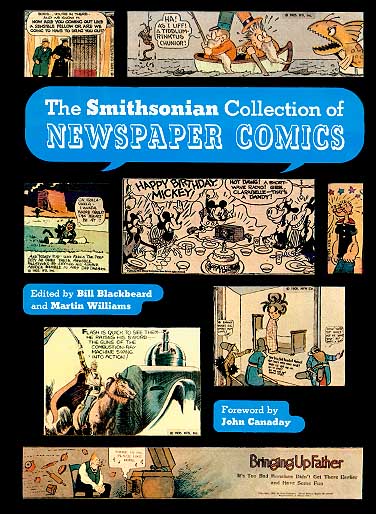 Starting from the time I was able to read reasonably well, I read The Smithsonian Collection of Newspaper Comics over and over again. This was my introduction to Winsor McCay, Frank King and many others. I hope Sunday Press collects the Sunday strips of Polly and Her Pals, one of my favorites, sometime. Those were brilliant.
There was a good chunk of Milton Caniff's Terry and the Pirates in the Smithsonian book also, and I thought it was thrilling. The artwork and writing are so good that reading it is like watching a great movie. Now the complete Terry and the Pirates will be published by IDW: Library of American Comics. Volume One came out a little while ago and has over 800 strips, from October 1934 to the end of 1936. Only five more volumes to go!
If you were just thinking that you'd like to know more about Milton Caniff and Terry and the Pirates, I have great news for you. Meanwhile..., Robert C. Harvey's 950-page biography of Caniff, is out now also.
(So I have to read the 1100-page Mario Bava biography and the 950-page Milton Caniff biography. Stuart Galbraith IV's 848-page dual biography of Akira Kurosawa and Toshiro Mifune (The Emperor and the Wolf) has been sitting on my bookshelf unread for about five years. I guess I'll tackle these in ascending order of page numbers, starting with the Kurosawa/Mifune.)
Also new this week is Volume Three of the complete Mary Perkins: On Stage by Leonard Starr, published by Classic Comics Press. I'm not sure I've ever heard of this strip before but it looks great. It ran for 22 years, so after you buy the first three you'll have only about 19 to go.
---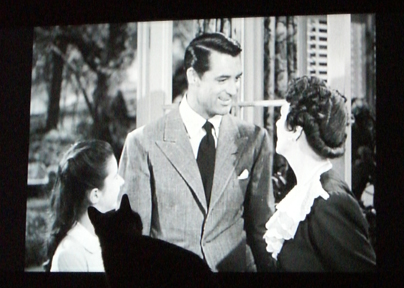 Current favorite, "Best Use of Bathroom Tiles" category: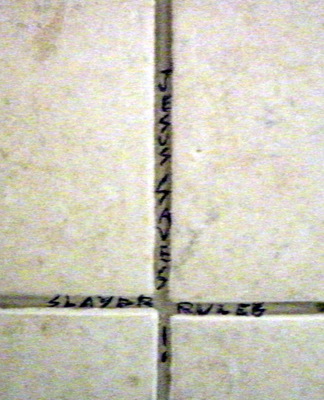 ---