---
Tuesday, 27 March 2007
Good news, comrades! Lucio Menegon will join David and I in Portland and Seattle and open for us with a solo guitar set. Comrade Jon Hyde will also share the bill with Lucio, David and I in Seattle, doing — I think — a solo guitar set as well.
---
For the second time I brought my Tintin bag to Modern Leather Goods for repair. I feel safe about entrusting it to them. After all, they were good enough for The Equalizer.
It says, "To all at Modern Leather/love Edward/Edward Woodward/'Equalizer'".
---
I was in J & R the other day and noticed the DVD of Neil Labute's remake of The Wicker Man. One of the "special features" is an alternate ending. In this case, however, anything short of an alternate movie is too little, too late.
---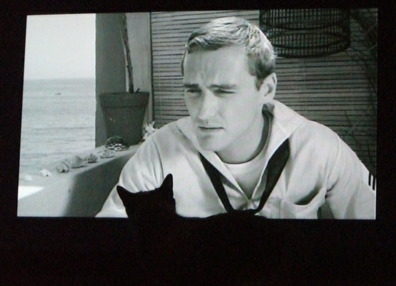 Gracie got to meet Dennis Hopper.
---