---
Saturday, 19 November 2005
Sluggard that I am, I only made it to the Film Forum's Mikio Naruse retrospective on its last day. I wish I hadn't missed so much. The movie I saw, Scattered Clouds, his last film, was beautiful and extraordinarily moving. The soundtrack was by Toru Takemitsu, one of my favorite composers. The male lead was Yuzo Kayama, who made some great surf-guitar records in the '60s.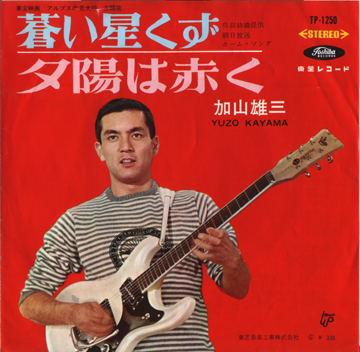 In other news, here is an mp3 of "Escape Attempt", one of several unreleased pieces from my March 2004 recording session with Ellery Eskelin, Trevor Dunn and Joey Baron. In addition to the music on At Sunset, we recorded nine originals, including "Escape Attempt", plus interpretations of Jim Hall's "The Crab" and Billy Strayhorn's "Absinthe". Everything has been mixed but not mastered.
As long as you're downloading mp3s, let me recommend Chris Cawthray's newest recording. He's a great drummer and composer, based in Toronto. Check out his website and his music.
For those of you in the NYC area, photographer Scott Friedlander is showing work from his Visions of the Southwest Session One at both Tea Lounge locations in Brooklyn's Park Slope neighborhood. Check it out!
---