2020 January 03 • Friday
Continuing with our video cassette theme, here's the most recent issue of Strange Tapes: VHS Oddities Unearthed!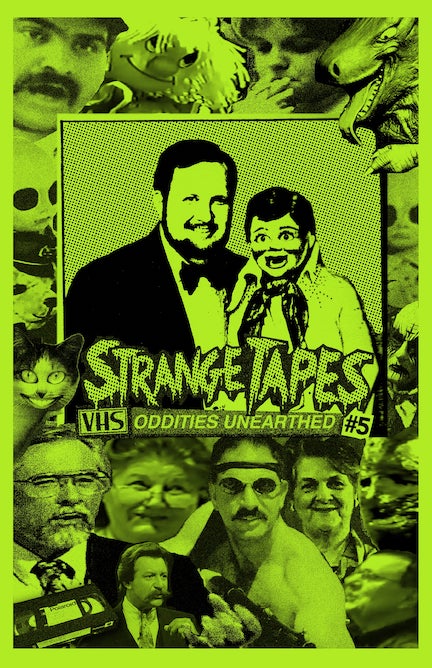 Not only is it rather delightful that people still give videotapes some attention, it's even more delightful that some people persist in making old school fanzines.

This is the fifth issue of Strange Tapes and I picked it up at Quimby's in Chicago.

There are reviews of found footage tapes (birthday parties, wedding vow renewals with Elvis impersonators, etc.) the most obscure and lowest budget movies you would ever have heard of if you had ever heard of them before (including an interview with one of the filmmakers!), a gallery of bizarre VHS covers and honest reviews of some the odder video cassette offerings out there (you might just be persuaded to watch Barbara Sher's "Idea Party", produced by Iowa Public Television).

Strange Tapes now has its own YouTube channel, so that's something to check out as well!
---