2010 October 25 • Monday
The 136th Soundtrack of the Week is this CD of Stelvio Cipriani's music for three Bermuda Triangle movies: Il triangolo delle Bermude, Bermude: La fossa maledetta and Uragano … Bermude l'ultimo S.O.S.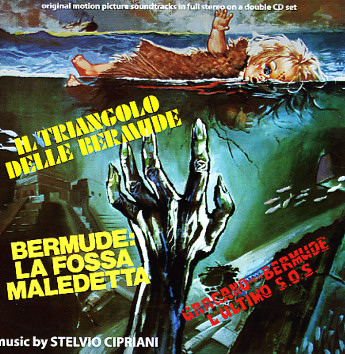 I found the first of these movies at the Brooklyn Public Library and fell asleep trying to watch it.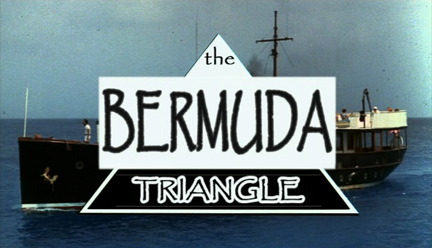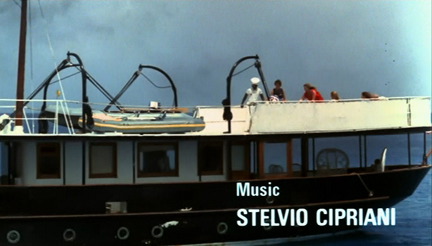 It's pretty bad, definitely a low point in the career of John Huston, who plays a diver looking for a lost city under the sea. The CD has only two tracks of music from that one, rather sombre, moody music. The first one is in 6/8 and has a processional feeling. The second one is all long tones on strings. You hear these two cues a lot in the movie.
"Magic Dawn", the first track from Bermude: La fossa maledetta is a laid back disco groove with conga and the kind of electonic keyboard sounds that immediately suggest Italian genre flicks from the '70s. The electronic keyboards really take over for "Missione Subacquea" whie "Sail Boats" is kind of a cheesy cue that sounds like a love theme. You hear several different versions of it, including one with vocals that makes it sound a bit like The Beach Boys—not because of vocal harmonies but because of the shape of the melody.
"Incubo Nei Profundo" is genuinely creepy with moaning wordless vocals on top of a suspenseful atmosphere created by the string section. "Forze Oscure" is dramatic/suspenseful underscore that you hear in a few different versions.